Reading Time:
11
minutes
Diwali is knocking at your door. You must have already been thinking about gifting some unique corporate diwali gifts for employees and clients. Distributing sweets and dry fruits is quite common nowadays. What if you are planning something different this time?
We the Pocket HRMS understand employees' expectations and the HR department's limitations. Hence, after extensive research and discussion with multiple employees from various organizations, we have developed a list of the most desirable yet feasible corporate diwali gifts for employees on this festive occasion to make their Diwali memorable.
Moreover, This time, we are adding some budget friendly ideas you must be amazed at, just have a look through the sections following:
Diwali gifts for employees under 500
Diwali gifts for employees under 1000
Diwali gifts for employees under 2000
Diwali gifts for employees under 5000
Top 10 Corporate Diwali Gifts for Employees
Diwali is the ideal time for showing love, care, and affection towards the important people in our lives. Hence, companies can take this opportunity to show appreciation towards employees and help them understand that their organization values them.
1. Desktop Accessories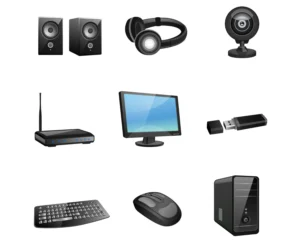 Desktop accessories are a good option if most of your staff use a dedicated desk for accomplishing their tasks. You can send them a single goodie, such as a coffee mug, a stylish paperweight, or anything else that would look good on a desk. You can also choose whether it should be functional or purely a display piece.
2. Food Baskets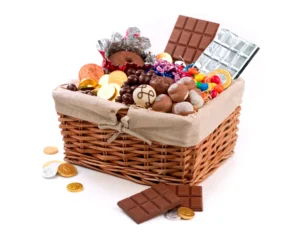 Food baskets containing chocolates and traditional sweets will always be a hit with your employees. Since Diwali symbolizes an occasion where people share sweets, having their employer share it with them helps create an added sense of belonging to a family comprised of their employer and colleagues. Such gifts prove popular, especially among the older generation of staff members.
3. Custom-branded Items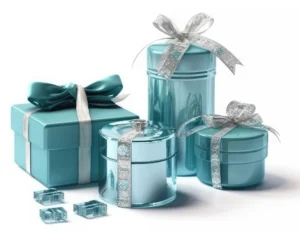 Customized gifting accessories have become a craze recently, with multiple companies and individuals opting to personalize their gifts. Companies can easily create custom products using their branding, improving brand reach.
The common personalized products include pen drives, key chains, diaries, stationery items, paperweights, writing accessories, etc.
4. Grooming Products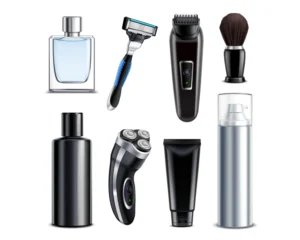 Grooming products are a common corporate Diwali gifts option. Although it may not be a traditional gift, many companies have joined. It provides the employees with a helpful product they might already use daily, such as a hair straightener, beard trimmer, etc.
5. Gift Hamper Combos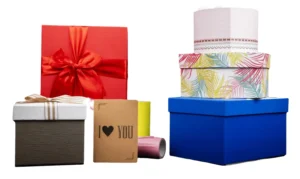 Gift hampers are also a popular choice for many companies as you can create an assortment of multiple kinds of products which please everyone.
You can also create gift hampers using different categories of items such as tech, fashion accessories, chocolates, etc., which would help increase the variety of gifts each employee receives.
6. Premium Gift Vouchers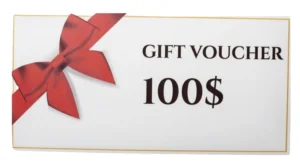 If you are short on time, gift vouchers are the best option. You can buy corporate diwali gifts cards from banking partners or e-commerce giants. Having the option to utilize the gift voucher as per their needs will help the employees appreciate their gift more.
Alternatively, you can also provide premium gift vouchers of any specific brand you have already partnered with to offer custom goodies to your staff.
7. Electronic Gadgets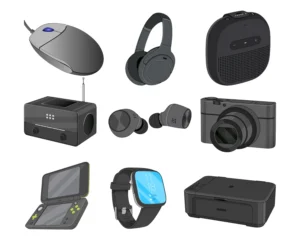 Electronic gadgets are a good gift option if you have younger staff. It can also be a thoughtful gift if you work in the technological or IT sectors. You may provide smaller gadgets such as earphones, fitness trackers, smartwatches, etc., or pamper your employees by gifting smartphones or tablets.
Since electronic gadgets would be used daily, they will act as a daily reminder of their company's care and affection towards them.
8. Subscription Packs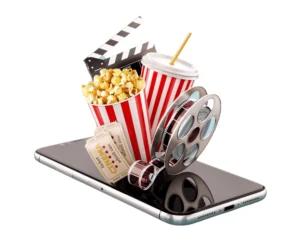 Subscription packs are another thoughtful gift option if you are short on time. Such packs usually provide the employees with a unique benefit. For example, you may offer gym memberships to improve the physical fitness of your staff.
Alternatively, you can give premium memberships to common entertainment platforms to let them wind down after a hectic workday.
9. Fashion Accessories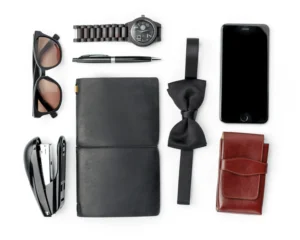 Many businesses also opt for gifting fashion accessories such as ties, wallets, watches, handbags, sunglasses, etc., as they are trendy. Additionally, due to the utilitarian nature of these items, it is easier for companies to gift them to anyone, including their employees and vendors.
10. Home Appliances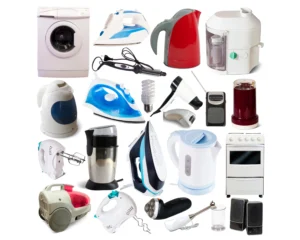 Many companies provide their employee with smaller home appliances such as irons, microwave ovens, geysers, induction stoves, etc. Such gifts are practical and give value to the employees by helping them undertake their daily chores and making their lives easier.
Additionally, due to the comparatively lower cost of these products, HRs can easily convince the management to choose any appliance as per their budget.
Also Read:
40 Budget-Friendly Corporate Diwali Gift Ideas for Employees
Searching for perfect corporate Diwali gifts for employees has become challenging many times. Employers always have to maintain a budget at the time of organization some unique for your employees.
In this guide, we'll explore creative and cost-effective ways to celebrate Diwali with your employees. Let's see what are the unique corporate diwali gift ideas and how to illuminate this Diwali with the spirit of giving and gratitude while being budget-conscious.
Best Diwali Gifts for Employees Under 500
We are providing some outstanding ideas on cost-effective corporate Diwali gifts for employees. You can gift them something innovative under 500 but less expensive.
1. Diwali Sweets and Snacks
Though it is pretty common, a box of assorted traditional Diwali sweets or snacks or dry fruit brings a big fat smile to an employee's face. They feel welcomed with the classic and well-received gift.
2. Diwali Candles and Diyas
Who else doesn't love to decorate a home with candles and diyas? Gifting decorative diyas and scented candles add some festivities to employees' homes in Diwali.
3. Personalized Keychains
Customized keychains with the company's logo or a special message make for practical and personal gifts. You can customize the keychain with employees' photos as well.
4. Eco-friendly Planters
Small potted plants or eco-friendly planters can bring a touch of nature to employees' homes.
5. Diwali Greeting Cards
It may be kind of an old tradition though, Handwritten printed Diwali greeting cards with mentioning the employee's name and a heartfelt message show appreciation and thoughtfulness.
6. Desk Calendars
A desk calendar can be an awesome idea for the employees. But it is essential to keep in mind the desk calendar should be for the following year instead of the current year.
7. Reusable Shopping Bags
Branded or eco-friendly shopping bags are both practical and environmentally conscious gifts.
8. Tea or Coffee Gift Sets
In-office employees generally drink tea or coffee on a regular basis. Gifting some flavored tea or coffee combo packs can be a good gift idea this Diwali.
You can gift some Gourmet tea or coffee samplers, along with a stylish mug, to offer warmth and relaxation to your employees as well.
9. Handmade Soaps or Candles
If you think something aesthetic for employees, a handcrafted soap or scented candle set is one of the best ideas in this Diwali.
If you have no idea how to get homemade aromatic soap, just search for social media sites like Instagram or Facebook you can definitely get the source of the bulk arrangement of soap or candles for your employees.
10. Diwali Decor
Consider decorative items like rangoli stencils, wall hangings, or torans (door hangings) to enhance the Diwali spirit. Remember to add a personal touch with a handwritten note or greeting to make the gift even more special.
Best Diwali Gifts for Employees Under 1000
If you're looking for slightly more upscale Diwali gifts for employees while still staying within a 1000-rupee budget, here are some options:
1. Elegant Diwali Diyas
Consider high-quality, handcrafted diyas or candle holders made of materials like brass or silver. These can be both decorative and functional.
2. Artisanal Chocolates
Gift boxes of premium, artisanal chocolates with unique flavors and exquisite packaging can make for a luxurious Diwali treat.
3. Calendars
Design customized calendars with your company's logo and personalized messages for each employee, adding a professional touch to their workspace.
4. Aromatherapy Diffusers
Essential oil diffusers can definitely be an awesome corporate diwali gifts for employees which can create a relaxing atmosphere at home, helping employees unwind and de-stress during the festive season.
5. Premium Teas
High-quality teas, such as gourmet loose-leaf varieties or tea gift sets, can be a thoughtful and sophisticated gift for tea enthusiasts.
6. Scented Candles
You can opt for premium scented candles with complex fragrances, presented in elegant packaging.
7. Stylish Desk Accessories
Consider high-quality desk organizers, stylish pen holders, or leather-bound notebooks that add a touch of sophistication to their workspace.
8. Gourmet Gift Vouchers
Gift cards or vouchers for a fancy restaurant, spa, or gourmet store can allow employees to indulge in a special experience.
9. Personalized Name Plates
Customized nameplates for their desks or home enhance the elegance and personalization. It makes your organization special and memorable for times.
Best Corporate Diwali Gifts for Employees Under 2000
Besides employees this year you can plan something special for your clients and partners or your colleagues. If you're looking for bit expensive Diwali gifts for employees to impress and appreciate someone, here are some luxurious options:
1. Designer Clothing
Who doesn't love designer clothing in their wardrobe? a voucher with a good amount for any brand can be an outstanding corporate diwali gifts for employees this year. You can tie up with any designer brand for the same.
2. Home Appliances
Gifting any kind of home appliance like a cake-making machine, blender or juicer may be a good idea as Diwali corporate gifting.
If you are in a start-up company and you have a few employees in your workplace, you can also ask them what kind of home appliances they need. Gift them as per the need.
3. Crystal Artwork
You can plan for gifting any type of crystal artwork showpiece or wall decor to your employees or partners. You can go for gifting any crystal god idols as well.
4. Designer Handbags
Designer handbags like stylish totes, slings, or purses for women and wallets or backpacks for men from any brand can definitely be an outstanding gift idea for employees clients, or partners.
5. Fine Dining Experience
Gifting some items often becomes challenging for employers as they have to think and plan more in case of gifting items. It can be more expensive than that of arranging fine dining for your employees.
Treat someone to a dining experience at a restaurant making an employer-employee and employee-employee bonding as well.
6. Customized Gifts
You can plan for some customized gift hampers as corporate diwali gifts for employees. You can give them custom-made gifts like a tailored suit, a personalized piece of furniture, or a custom painting.
7. Luxury Car Accessories
If you notice your employees or clients are car enthusiasts, you could consider high-end car accessories or even car detailing services for them.
8. Fine Wine or Whiskey
A rare bottle of wine or a premium whiskey can be an excellent corporate gifts for employees. If in case you have remote workers then you gift the corporate diwali gifts online as well.
9. Yearly Membership or Subscription
Gift a membership card of any OTT platform is also a great idea where you don't have to think about the gifting product. Employees and clients must love it.
You can choose some better options like a pass to become an exclusive club member, a premium streaming service, or a magazine subscription tailored to the recipient's interests.
10. High-End Home Decor
Everyone loves to get some home decor as corporate diwali gifts. You can select some of the following as well:
Paintings, prints, or wall hangings with a Diwali or festive theme.
Colorful cushion covers with Diwali motifs or traditional patterns
Decorative lanterns and lamps in traditional or modern designs.
Ornate or contemporary mirrors
Torans are decorative door hangings with auspicious symbols
Elegant centerpieces with candles, flowers, or other decorative elements
Small statues, figurines, or sculptures of gods, goddesses, or traditional Indian art
High-quality rugs with intricate patterns or traditional designs
Decorative planters or pots with indoor plants like bonsai, money plants, or succulents
Stylish diffusers with essential oils
Antique or vintage items like brass utensils, old-world clocks, or antique vases.
Best Corporate Diwali Gifts for Clients or Employees Under 5000
1. Luxury Spa or Vacation Packages Voucher
A luxury Spa or relaxed vacation package voucher can be an outstanding idea as your clients or partners get an opportunity to relax. It can be a memorable corporate Diwali gifts for your employees as well.
2. Voucher of Watch Brand
You can plan for luxury watches for your clients or partner even for the employees. You can order watches from the luxury watch brands like Titan, Rolex, Omega, Fastrack, etc. High-end gadgets like the latest smartphones, laptops, or smartwatches are always appreciated.
3. Stylish Jewellery Set
A piece of fine jewellery such as a gold necklace, diamond earrings, or a precious gemstone ring is a timeless and cherished gift. You can plan for jewellery vouchers like Tanishq gifts for your partner and clients.
4. Luxury Travel Essentials
If you have a fair budget and limited employees at your workplace, you can plan for the luxury travel essentials for them as corporate Diwali gifts. These items offer a sense of sophistication and can be practical and stylish.
Adding a personalized touch, such as a Diwali card with a heartfelt message, can make these luxury travel essentials even more special for your employees.
5. Indoor Air-purifying Plants
Everyone must love an indoor air purifying plant for their home or office corner. They are good in look and enhance the calmness of pleasant indoor environment. Moreover, these plants help improve air quality by filtering the pollutants and increasing oxygen levels.
They require minimal care and can add a touch of nature to an employee's workspace or home. Gifting indoor air-purifying plant make you memorable by all time.
6. Customize Leather Goods
A stylish leather combo can be a unique idea for your client or partners. Consider pairing a high-quality leather item like a cardholder, notebook, or passport cover with a premium leather keychain or wallet, all presented in an elegant gift box.
The use of genuine leather exudes luxury and durability, making the combo a thoughtful gesture that reflects your commitment to quality and appreciation for your business relationships.
7. Wine or Champagne
A good quality wine or champagne can make for a sophisticated and celebratory Diwali gift. It's a versatile and elegant gift that can be enjoyed during the festive season, shared with loved ones, or saved for a special occasion.
Whether it's a red, white, or sparkling wine, the gesture reflects your appreciation and the desire to raise a toast to the success and harmony of your partnerships. It's a classic and timeless Diwali gift that can convey the spirit of the season and your best wishes for a prosperous year ahead.
8. Scented Hampers
Scented luxuries like high-end candles, perfumes, or exotic incense can be the perfect corporate diwali gifts for business partners and employees. The exotic fragrances and elegant packaging make this diwali memorable for them.
Moreover, Scented luxuries enhance the festive spirit and convey your message of employee well-being and satisfaction.

Conclusion
Count down has already been started, you have less than one month of planning for. It is the best time to pick one of the ideas we have already mentioned above, discuss it with your team members and customize it as per your requirements.