Simplify Attendance Tracking With Our Online Attendance System
Positive work environment
Timely attendance updates and error free payroll leads to happier workforce
Intelligent reports
Export and import information rich reports to avoid errors or disputes
Automated attendance updates
Sit back and enjoy the auto-calculation of worked and OT (overtime) hours
Work-shifts no more a burden
It helps you modify shift details easily with notifications for employees
Say goodbye to the old and tiresome process of leave approvals over phone or emails and say 'Hi' to biometric attendance systems. Our cloud based attendance management software lets your employees and managers tackle leave requests with ease. You can view employee leave balance, holiday list and any other records anytime anywhere. With the support of leave management software, you can process various leave requests with ease and employees can also receive their responses in a quick way.
Create pathway to connect with your employees in the best possible way even before they get aboard! Check out all the core features of Pocket HRMS.
Customized attendance module
Our online attendance management system allows customizing time-off accruals based on the business requirements. The attendance module offers flexible options so that you can set working hours, shift timings and more for a particular employee, department or category wise. With biometric attendance management, you can also set separate working hours and settings for each employee as well using the master details.
Tracking an employee has become simpler and more accurate with geo tracking facilities. Integrated technologies namely geotagging and geo fencing allows managers to map their employees using our mobile app. This allows Pocket HRMS to provide highly accurate clock-In and clock-Out locations of an employee working remotely.
Geo Tagging generates precise location meta data and is lightning fast. Our attendance management module thus makes employee marking and management simple in real time for all departments.
Facial recognition attendance
The AI enabled facial recognition attendance system/ selfie-based attendance makes it quick and fool proof for the HR to conduct attendance management. The feature prevents any proxy or manipulated data and provides right data about attendance of an employee using facial recognition attendance software.
Our intuitive attendance management makes remote employee management and engagement easier for the administration.
Configure automatic shift scheduler
For HR professionals, it is critical to constantly manage rotational shift policies and attendance of employees. With the help of our employee attendance management system, you can create a system where shifts can be scheduled automatically based on the employee's role and department. Automatic scheduler module is like a big relief for HR departments as it helps to rotate shifts periodically and send prior notifications to employees about their shifts.
Generate reports at the click of a button
Our attendance management software lets you download/ generate reports of all the required parameter like late remarks, shift details, and punches anytime. This excel report can then be exported for processing payroll. To process error-free payroll, you require data like accurate attendance details, shift details, overtime, and much more. Our online attendance system is capable of fulfilling all needs of the HR team.
Online Attendance Management System
Online time and attendance system like Pocket HRMS simplifies data integration and helps in auto-time tracking of the staff and subscribers, which, leads to efficient and error-free payroll process. You no more need to worry about time consumption. Also, it is a good tool for remote working staff wherein they can mark attendance through live Geo-tracking and make their workplace ready for modern workers.
What is attendance management system?
Employee attendance system helps you to track, store and manage the ongoing operations on a real-time basis. The system supports in automating the salary process. It eliminates employee time theft and manages attendance of employees online. The stored data could be accessed only by managers and HR people.
What is the purpose of attendance monitoring system?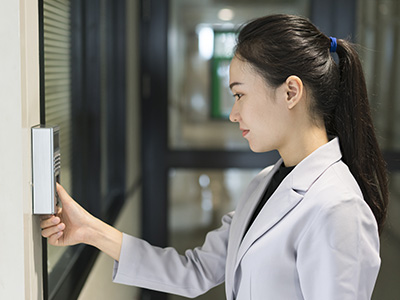 The purpose of attendance monitoring system is to help the human resource department to keep track of employees' in and out details. You only pay your employees for the time they work. HR tools also support various other functionalities such as generation of real-time reports, leave management, shift management and overtime management. So, no more incorrect-punches and time entries!
Organizations who are still following traditional methods for employee attendance need to switch to cloud-based attendance management software. This HR software gets the most out of HR personnel by easing the burden of HR activities.
Today, employers need to understand that this is the right platform where employees can mark their attendance and get paid for their worked hours accurately and timely. In fact, employees can check their attendance and leave balance on ESS portal and that creates transparency in the process.
Calculating exact working hours of employees is an important process especially for payroll. Error in attendance tracking and payroll take a toll on employees' morale and productivity. Without a reliable attendance management tool, companies may have to face payroll errors, compliance issues, etc. So, replace paper-based practices to record attendance with online attendance software and avoid such scenarios.
All the attendance records of employees are available in just a few clicks and this data is useful and necessary for error-free salary processing. Also, it helps to save time, track accurate attendance records and decrease administrative work. So, from now, say no to old practices and let your employees mark attendance online.
request a call
Pocket HRMS helps you get the most

out of your employees