Reading Time:
6
minutes
We are thrilled to present our Monthly Update, with enhanced user-friendly tools to elevate your HR experience. Our commitment to innovation and efficiency drives us to bring you seamless updates that transform your HR processes. For the month of September, we have the following enhancements:
1. Cross Company Manager in Travel
The travel request approval process has been expanded to involve managers from other companies within the same corporate group or umbrella organization.
It allows for centralized control and monitoring of travel requests across multiple companies. This is especially useful for organizations with diverse business units or subsidiaries, ensuring uniformity and adherence to policies.
Cross-company approval streamlines the workflow by eliminating the need for separate approval processes for each company. It saves time and reduces administrative overhead by providing a standardized system for travel approval.
Same Company Manager: Dipti Thakkar (B003)
Cross Company Manager: Sandip Raina (REG001)


2. Cross Company Manager in Confirmation
The dual-layered approval process helps guarantee that the employee's confirmation is well-informed and considers broader organizational needs and specific job requirements.
It enhances the transparency and fairness of the confirmation process, ultimately contributing to better decisions regarding permanent employment for the individual in question.
Same Company Manager: Dipti Thakkar (B003)
Cross Company Manager: Sandip Raina (REG001)

3. Seamless Signature Addition
With our updated signature option, employees can now draw and type their signatures effortlessly, offering simplicity and flexibility. This user-friendly feature empowers employees to modify their signatures anytime, ensuring accuracy and personalization.
The seamless integration of this feature into the HR approval workflow ensures that every time you update your signature, it automatically goes through the approval process based on the configurations set by HR. As a result, your changes are swiftly reviewed and confirmed, keeping your records up-to-date.



4. Effortless Expense Cycles
With this enhancement, administrators can effortlessly establish specific expense date ranges, which can be paired with corresponding due dates for reimbursement claims. This ensures clarity and precision in your expense cycle, ensuring smooth operations for your entire team.
It allows employees to request claims only within the predefined date ranges. This smart system not only saves time but also ensures that all claims are processed promptly, without any delays or confusion.
This update also offers the ability to set exclusive expenses. This means you can specify certain types of expenses that employees can claim. Once a user claims a specific expense type, the system will not allow any blocked expenses to be requested on the same day. This control is fully customizable through the 'restrictions' page in the cloud portal.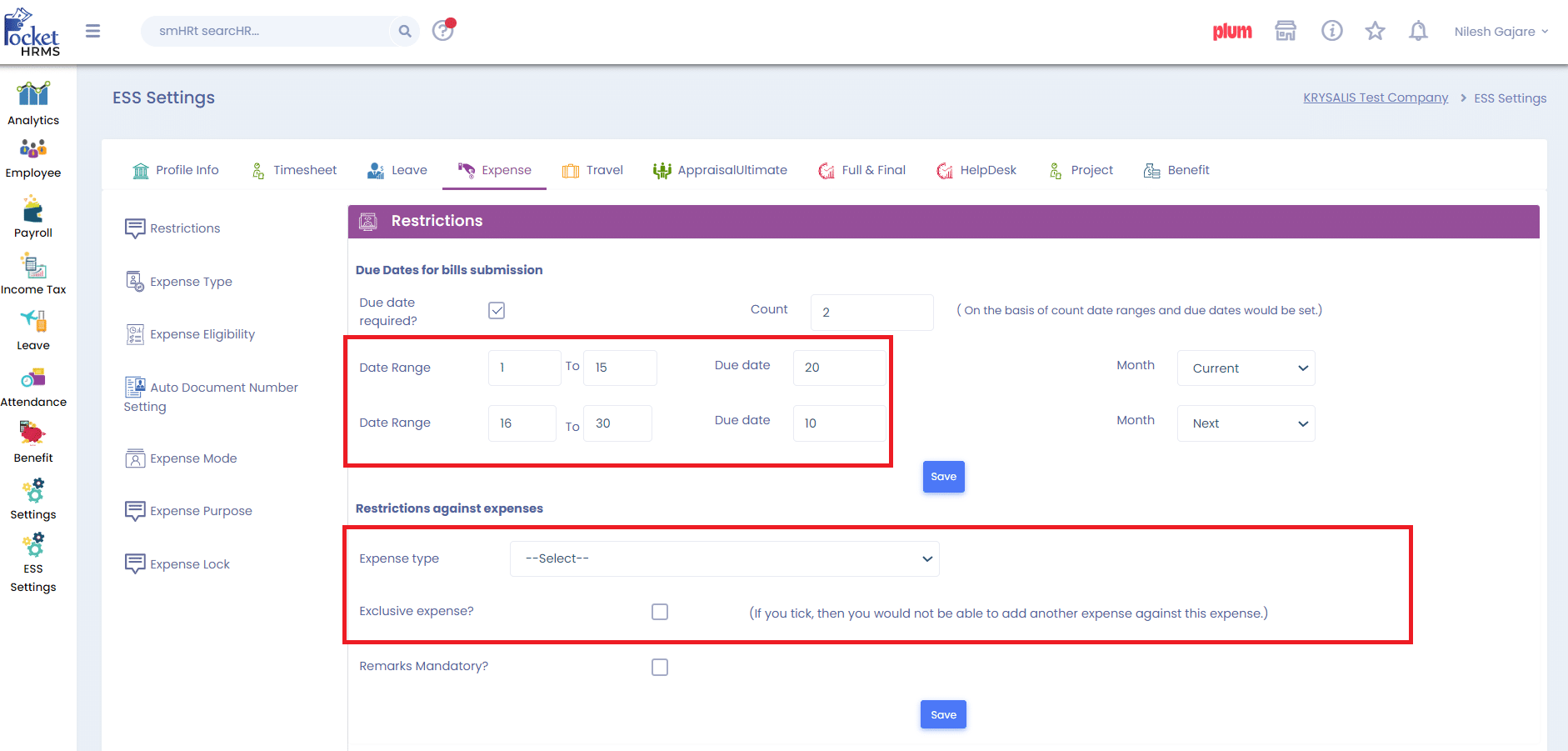 5. Probation Extension Letter Download
This feature allows employees to download their probation letter in scenarios where their probation is extended, such as:
when the manager decided to extend the probation and the employee agreed to it.
when the employee disagrees with the probation extension and approaches their HR, who then extends the probation period.
It enhances efficiency by streamlining the probation extension process, ensuring transparency and trust among employees.
1. Probation Settings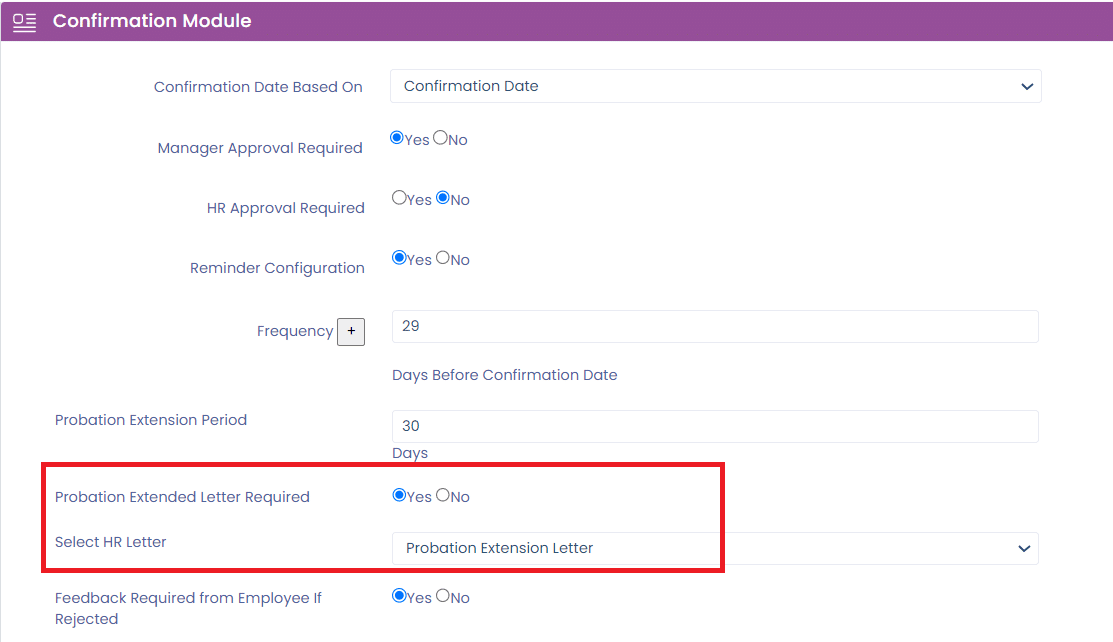 2. Probation Extension Download Option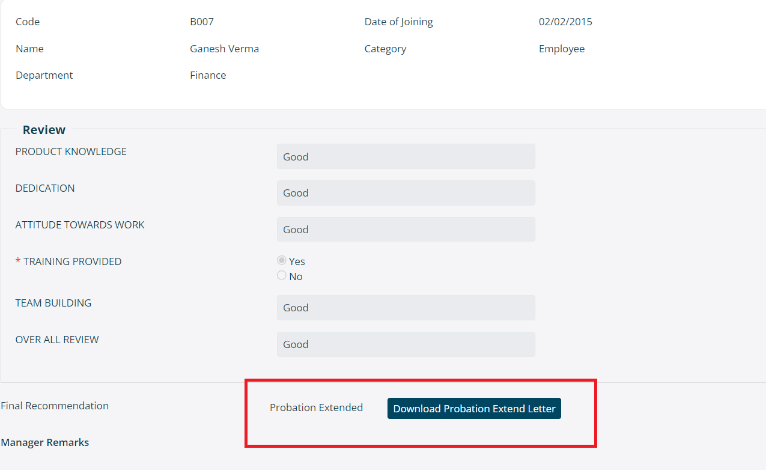 3. Probation Letter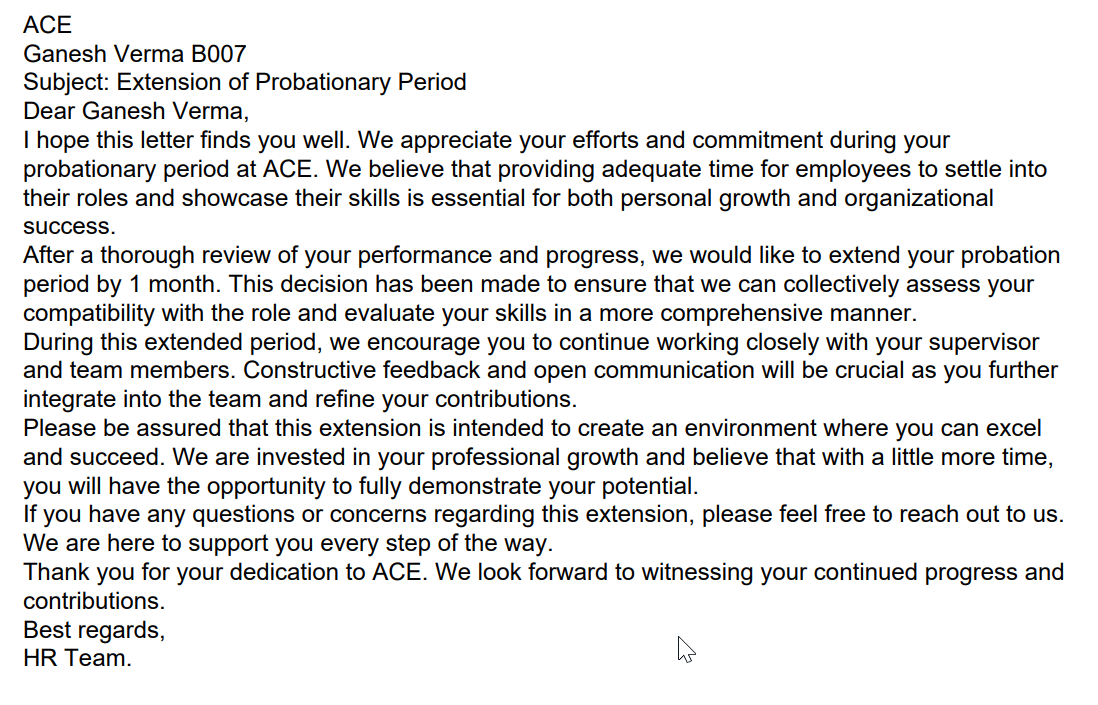 6. Predefined Validity for Job Approval
This enhancement enables a date range feature on the Job Manager approval page. This new functionality allows for specifying a period during which a specific job approval is valid.
When accessing the approval page, managers can now set a start and end date, effectively establishing a window of time during which the job approval is valid.

7. Smart AI-Powered Recruitment
With Smart AI powered recruitment, you can utilize Smart AI tool to level up the entire recruitment process.
➔ Job Description
HRs can quickly generate job descriptions based on the job title by clicking on the 'Smart AI' button.

➔ Interview Questions
The HR can also enhance the interview experience with accurate professional and behavioural questions based on the position being offered and the candidate's profile.
➔ Resume Summary
You can summarize candidate profiles with a single click for highlighting the relevant details in the ESS portal. Such summaries empower recruiters to swiftly extract vital details from resumes, which accelerates candidate screening, ensures timely responses, and enhances the overall application experience.
By focusing on skills and qualifications, these summaries enable objective evaluations, reduce biases and optimize the shortlisting process.

➔ Resume Parsing by Smart AI
Resume parsing extracts and organizes essential candidate information from multiple resumes, which can be selected by the user. This functionality significantly reduces manual effort, enabling recruiters to swiftly review and compare numerous applications. Parsing systems categorize details like skills, experience, and education, creating a structured database.
This structured data allows recruiters to quickly find suitable candidates. Additionally, it ensures consistency in candidate evaluation and helps in identifying top talents effectively.

➔ Smart AI in HR letters
Smart AI HR letters allow you to instantly generate various templates such as Transfer Letter, Warning Letter, Welcome Letter, and more. It also allows you to generate customized letters according to your needs, saving your time and effort.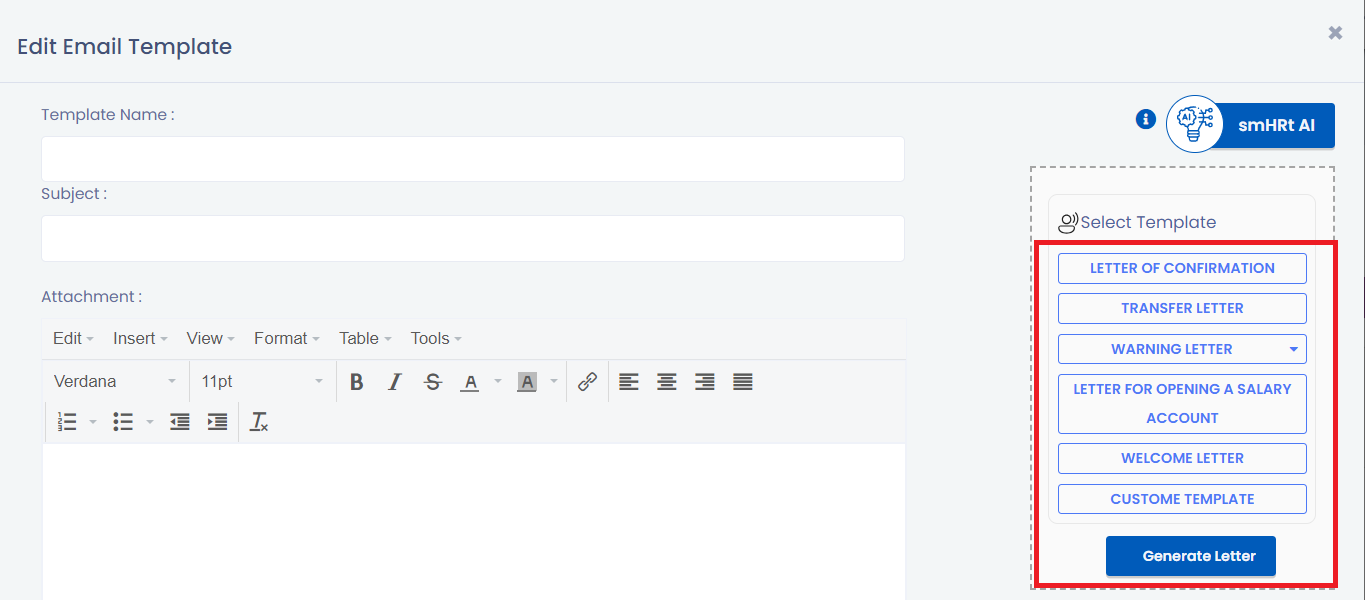 8. Set Validity for Offer Letters
With this new feature, when a recruiter sends an offer letter to a candidate, they can set a deadline for the candidate to accept the job. For example, the deadline might be stated as "Offer Letter Acceptance Deadline will be [date]."
This feature helps companies create a sense of urgency by ensuring a clear and well-defined timeframe for candidates to respond. It streamlines the hiring process, making it more organized and efficient.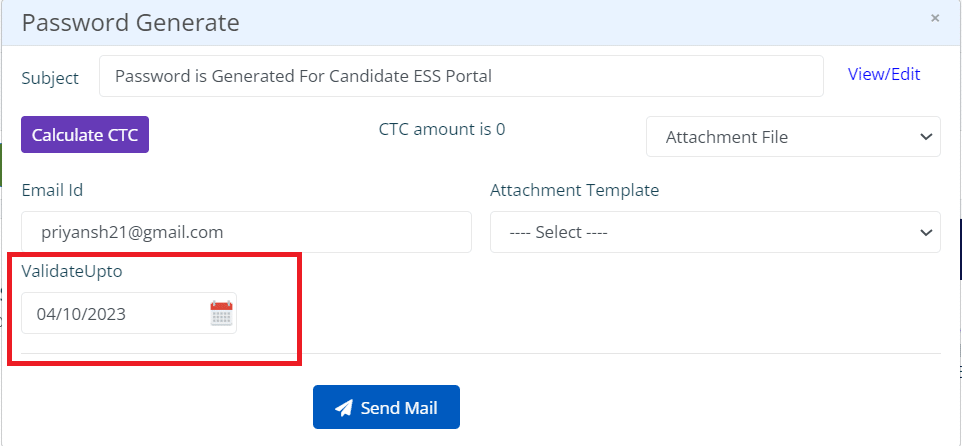 9. Multiple Managers in Appraisal Questions & Manager Data
The appraisal report has been improved to display data for all managers. The candidates will be able to see responses and ratings by all the managers providing them a comprehensive view for their appraisal.


10. Map Column in Punch In-Out Report
We have also introduced a map icon to our punch-in and punch-out reports. Now, users can easily click on the map icon in the report to view their specific punch location on the map. It enables users to visualize employees' locations directly on the map.
It simplifies tracking employee movements, making it easier to monitor work patterns and ensure everyone is where they are required to be. Understanding the geographical distribution of their workforce helps businesses allocate resources accordingly.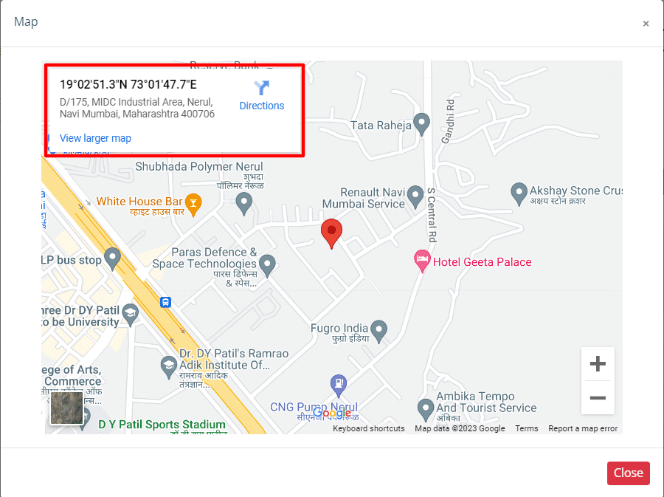 For any queries, contact support@pockethrms.com