Reading Time:
8
minutes
The mere essence of an individual's personality is reflected by the dressing style and presentation exhibited. In the corporate diaspora of greater significance in public interaction, dress code holds major prominence in impacting the business transactions.
It exhibits the workplace culture, ethics and tradition and put a distinctive and impressive impact in the cut-throat business market. Office dress codes for the workplaces can vary as per the dress code policy of different organization.
Although, there are certain resemblance in the dress codes specifically when it comes to wear business casual attire, business professional dressing, business formal or casual dress codes.
Let us learn in detail about what significance office dress codes holds in the workplace and dive into certain tips and tricks to stand out of the crowd and make an impactful representation of personality with significant impression in your workplace.
What is an Office Dress Code?
An office dress code or a company's dress code is the dressing or grooming technique required for an individual to exhibit professional significance and eminence.
The company's dress code includes wearables such as business attire which includes business professional or business formal, casual dress code, smart casual, and other professional accessories such as button-down shirts, formal leather dress shoes, analog watches, and more.
The dress codes of various organizations vary as per their dress code policy, type of work and company culture. For example-in the aviation industry, the dress code of air hostess of various airlines varies as per their company culture. Some prefer Indian attire, whereas many others prefer western skirts and blazers.
Now that we learn what a dress code signifies, let us unleash the recent types of dress codes in 2023 and learn a few tricks that would woo your persona and make you 'The cream of the crop'.
Also Read:
How to Dress for Work: 4 Types of Office Dress Codes
Ever wondered what to wear to work environment for different days or meetings and got confused with it, ending up dressing sluggish and disastrous? No worries, we have your back, let us give you an insight into the recent business attire trends, and get you all dolled up for work.
Here are the prevailing 4 types of office dress codes for the year 2023 that hold greater prominence in the corporate sector:
1. Business Formal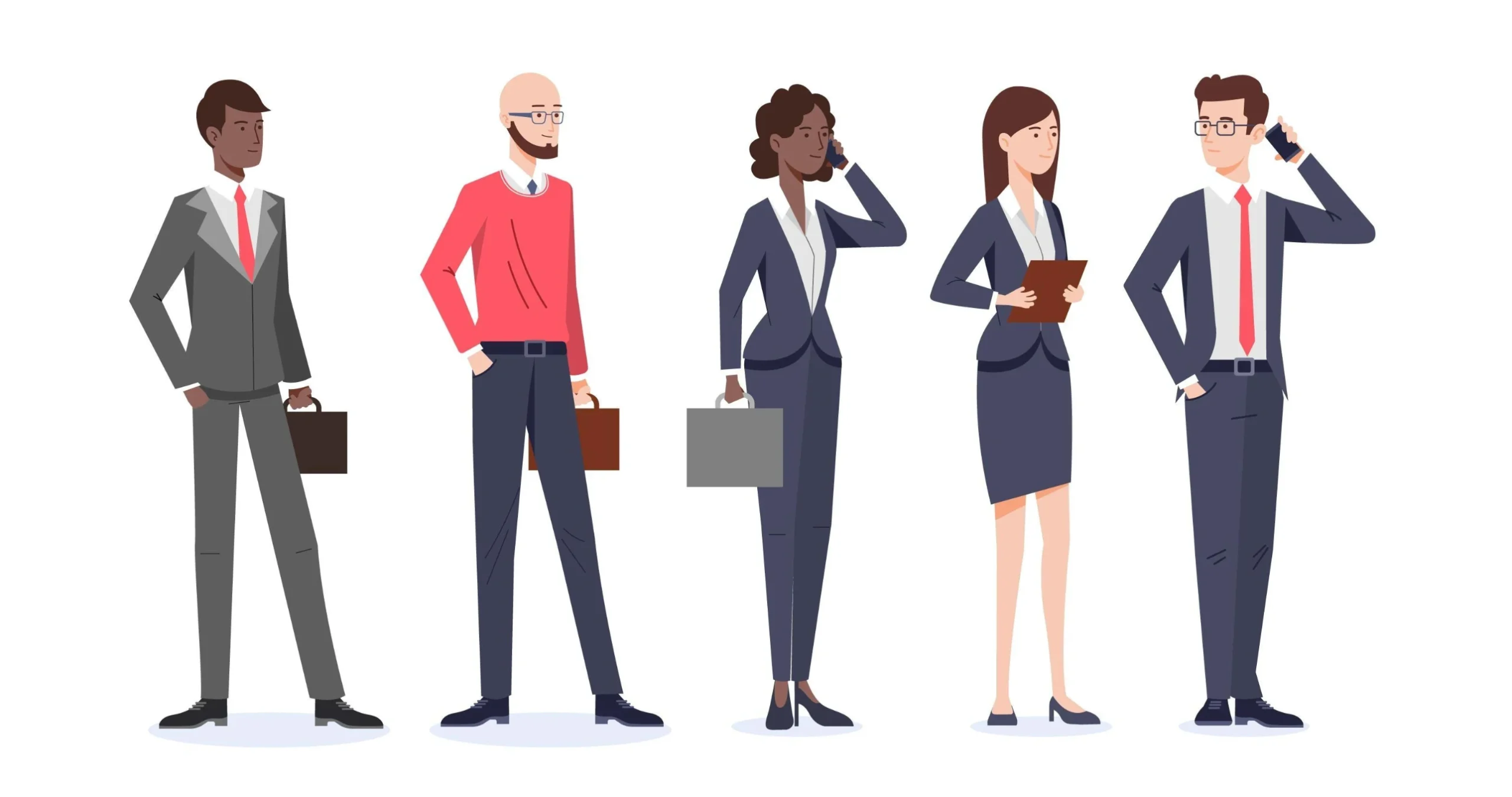 The business formal of the prevailing year 2023 is as follows:
➔ For Men
It includes a well-pressed and perfectly fit suit (dark color preferable), traditional or conservative office tie, and accessorized with formal footwear (Preferably lace-up formal shoes that would match with or contrast the color of your suit).
You can also choose different variations such as cape-toe, wing-tip, or other. Add your twist and wear them well. This would glam up your look and make it catch the eye.
➔ For Women
Women can go for a pantsuit or knee-length skirt suit in neutral, pastel, or dark shades to wear for work. Pair it with a button-down shirt, or a crisp blouse and some minimal accessories to go with (preferably a formal analog watch, single line neck chain, tiny ear top, closed toe heel.)
➔ Accessories
The accessories and makeup for both men and women should be subtle and professional and avoid gaudy accessories, makeup, and colors (Gold is preferable).
2. Business Casual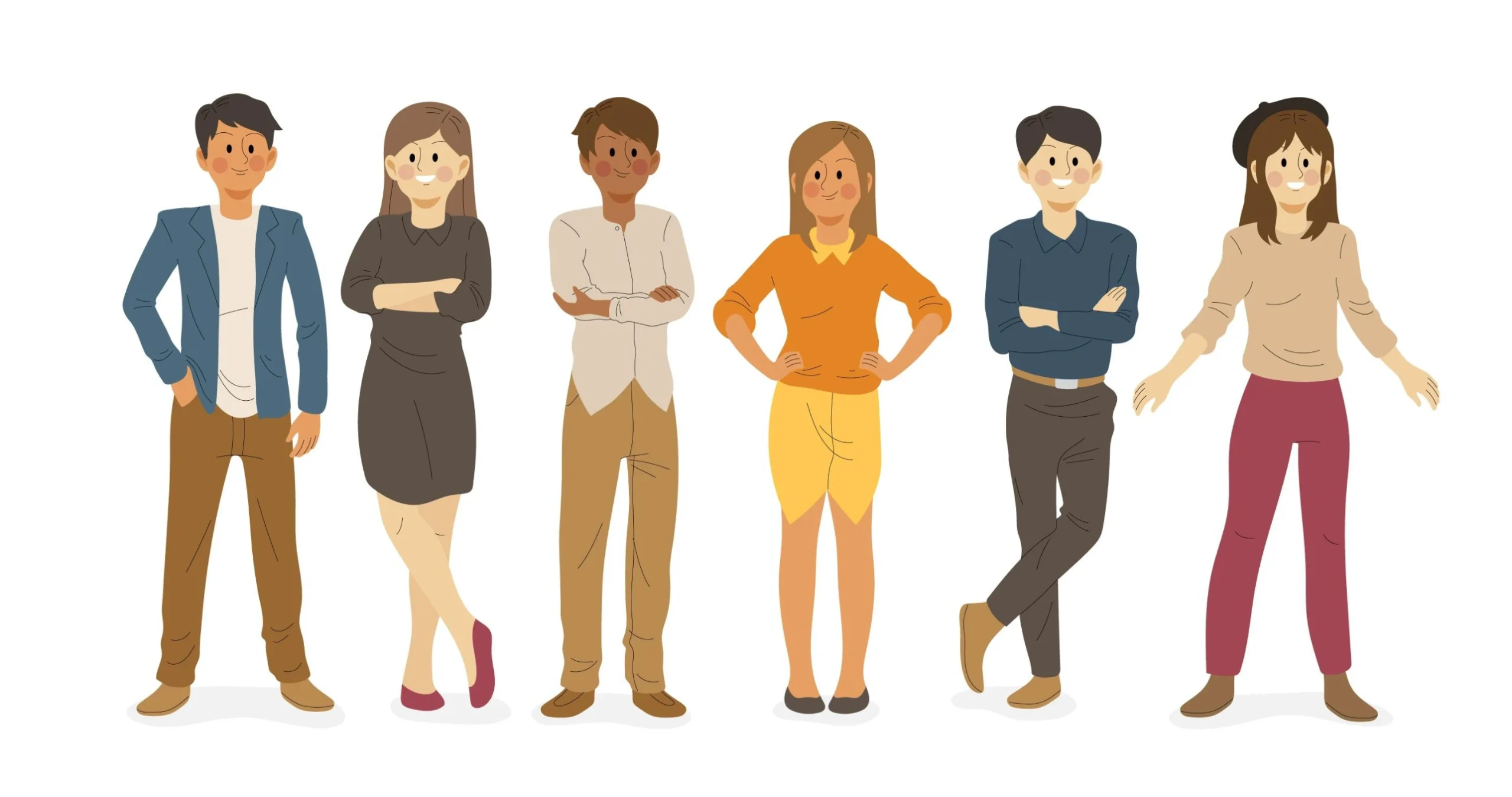 The business casual attire for the dress code 2023 is as follows:
➔ For Men
Collared t-shirt, shirt with or without tie paired with dress shoes or loafers are good to go for business casual dress code.
➔ For Women
Women can go with slacks, dresses, or skirts paired with blouses and tops (monochrome, stripes, or checks preferable) which would best suit with closed toe-flat, heels, or ankle boots.
➔ Accessories
Minimalistic, understated, and simple yet elegant accessories such as belts, tie, wallet, watches, jewelry, and makeup. You can be a bit more creative in pairing up your accessories in business casuals by adding your personal style to it.
3. Business Professional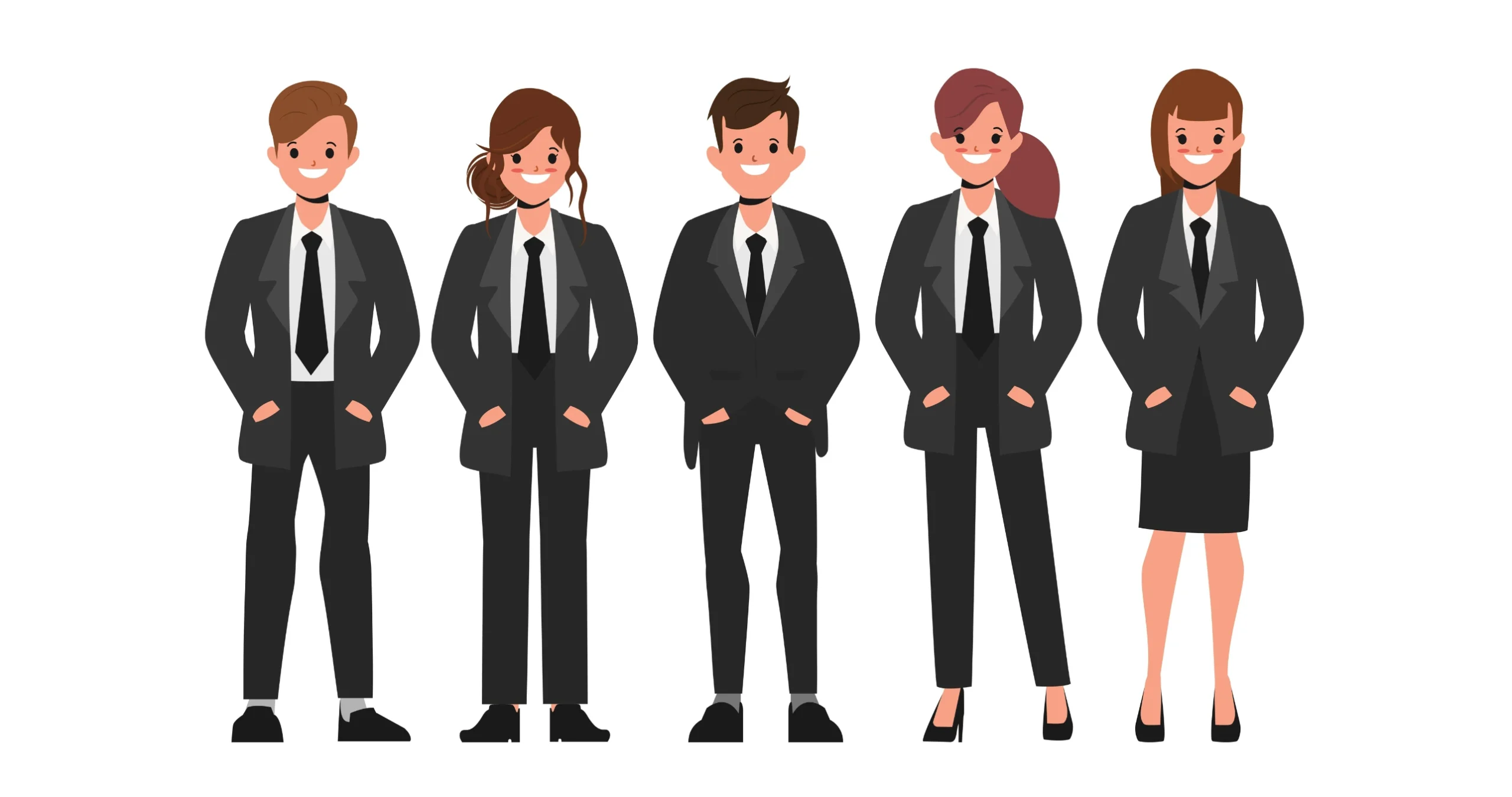 The attire, accessories, and grooming of business professional includes the following:
➔ For Men
Men can opt for suits in a variety of shades, including darker and lighter shades (ties are optional). Dress shoes are a must for business professional attires.
➔ For Women
Women can choose tailored skirt suits, or dresses with different color variations and close-toe heels or flats to pair with them.
➔ Accessories
Simple and minimalistic.
4. Casual dress code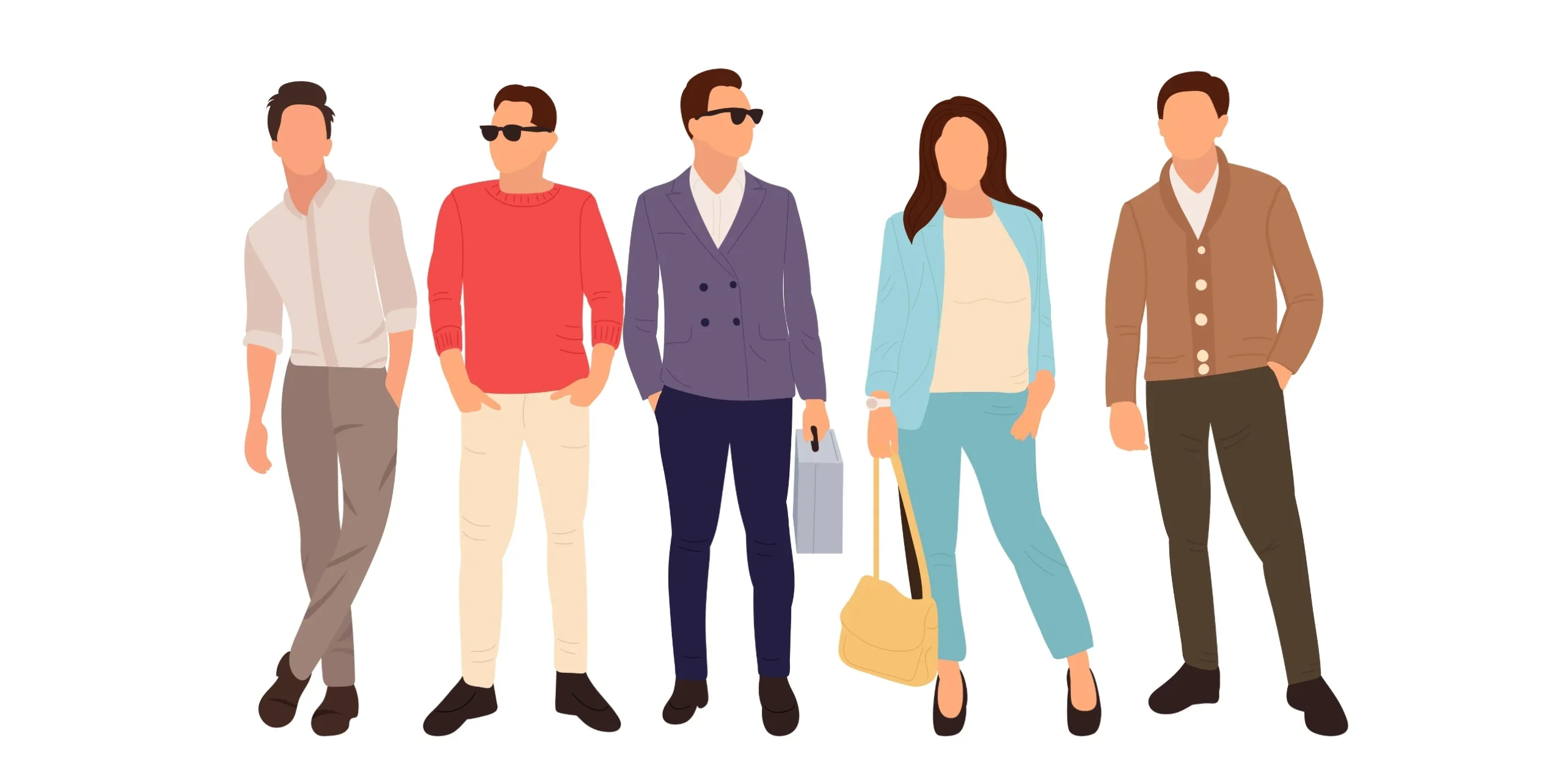 The casual dress code can have a variation in color, fits, and accessories which is as follows:
➔ For Men
To wear a casual dress code for work, men can go for jeans, smart casual pants such as chinos, casual button-down shirts, and polo shirts, and clean shoes or sneakers to pair up.
➔ For Women
Women can also go for jeans, skirts, or dresses that are comfortable to wear to a work environment with comfortable tops, stylish footwear, or sneakers to team up with the look and add elegance to it.
➔ Accessories
Elegant and simple casual jewelry and minimalistic yet classy accessories that should not be gaudy or inappropriate for the workplace.
Note:
Avoid wearing heavy, gaudy, and plenty of jewelry to work as it makes you look unprofessional and puts a bad impression on your personality in the office environment.
Avoid loose fit or too tight fit as it makes you look sluggish, untidy, lazy, and disinterested in work.
Refer to your company's dress code policy for grooming and align your personal style to it.
Why Maintaining a Proper Dress Code for an Office is Important?
It is certainly been noticed that people take office dressing as casual and do not give much attention to it. This may be due to confusion in choosing attire or non-attentiveness towards workplace attire policy.
Maintaining a proper dress code for the workplace environment is majorly significant and holds greater importance in enhancing your reputation and glorifying your eminence.
If you are missing out on the importance of a proper dress code in the company, then this blog can help you understand its importance as well as will aid you in grooming professionally well.
It conveys to others your professionalism and also gives an impression of your office culture to visitors and outsiders.
The way an employee dresses can impact the perceptions of the clients, investors, and customers who are valuable for business sustainability and growth.
In certain industries, safety dress codes are essential to comply with the laws and regulations as well as the safety of the employees. Such industries include chemical industries, healthcare professionals, food and services industries, industries dealing with hazardous items, and more.
Appropriate dress codes can help build confidence in accomplishing work tasks.
A dress code can enhance unity and cohesion among employees. It fosters team building and equality in a diversified workforce.
A well-dressed professional is often preferred over sluggish ones while decision-making
It exhibits your seriousness for your job and the company.
A proper dress code helps nullify confusion and distractions regarding attire and keeps employees focused on prioritized tasks, etc.
Want to Learn More About Unleashing Your Inner Fashionista?
Want to unleash your inner fashionista? Keep the following tricks and tips in consideration:
Understand the dress code of the company and align your style in accordance.
Mix classic timeless pieces with ongoing trendy accessories or attires and vice versa.
Play with wearables-Team up classy, elegant, minimalistic, and statement accessories such as neck pieces, earnings, belts, ties, wallets, scarves, and handbags.
Experiment with colors and patterns (Choose monochromes, stripes, and checks for business casual, business professional attires)
Tailor the attire as per your body fit. Loose clothes make you look lethargic and also avoid intensely tight clothes because for prolonged duration it hinders blood circulation and brings discomfort.
Footwear matters, so keep it formal and closed front type to add glam to your professional.
Focus on hair and makeup: Minimalistic makeup and hair will go well with the office environment.
Understand the occasion: Choose your style as per the occasion in the office. For example-business formals for conferences, business casuals for team outings, etc.
Take inspiration from the recent business fashion trends, from business fashion magazines, social media, etc.
Accept constructive feedback from peers and supervisors.
Casual vs. Smart-Casual in the Office
Casual
Smart Casual

Includes Relaxed and comfortable clothing

It strikes a balance between casual and formal attire

Casual for women:

Jeans, top, skirts, casual dresses with decent top.

Smart casual for women:

Tailored pants, skirts or dresses with stylish decent tops or sweaters

Casual for men:

Jeans, khakis, collared shirt or neat t-shirts etc

Smart casual for men:

chinos, dress pants, button-down shirts, blazers or sports coat optional, etc.

Footwear:

Women can opt for flats or casual shoes Men can opt for sneakers or casual shoes

Footwear:

Women can opt for flats, heels or fashionable sneakers Men can opt for loafers or stylish sneakers
Appropriate dress code while working from Home or Remote location?
Appropriate dress code while working from home or remote location includes:
Prefer comfort and dress according to functionality that presents your formal style virtually during office meetups, and conferences with investors, clients, and other business outsiders.
Maintain hygiene by properly grooming the facial hair, beards and present yourself with a formal hairdo
Consider the cultural sensitivity of certain regions while working from remote locations and dress up accordingly to avoid any trouble.
Maintain a clean and tidy appearance on virtual meetings as it puts a positive, worthy impression on the others. It makes you look more convincing, trustworthy, and confident.
Avoid tight constricting clothing as it can affect your posture.
Also Read:
Tips For Deciding What To Wear At The Workplace
Here are some tips that can help you decide what to wear to the work environment:
1. Dress appropriately
Understand your workplace dress code policy and align your attire in accordance, to comply with the procedures as well as present yourself in a distinctive way.
2. Avoid Things That Make You Look Disheveled
Avoid wearing loose clothes
Avoid untidy beard and hairdo
Maintain proper grooming as per your company ethics and
Avoid gaudy and shiny accessories.
Avoid snug fit clothes.
3. Follow proper grooming and cleanliness methods.
Wear tailored and pressed clothes.
maintain hairdo and minimal beard.
A professional dress will always catch attention and put a positive impression.
Appropriate minimalistic accessories are advisable.
4. Keep it clean and neat
Always wear tidy, clean, and neat clothes to the office
Well-pressed clothes are a must
Clean formal shoes are essential
Maintain a neat and tidy appearance
5. Staying Professional While Comfortable
Opt for comfortable professional clothing
Consider wearing cotton fabrics and well-customized ones that would not be too tight to affect your posture or too loose to make you look sluggish.
How Do I Tell an Employee About the Dress Code?
There are some essential pointers to be taken care of while conveying the dress code to the employees:
Set up a discussion with employees.
Emphasize the importance of dress code.
Specify the need to implement a dress code policy.
Take their suggestions.
Clarify the queries.
Be transparent about the violations of dress code policy.
Set follow-ups to check on the adherence to the dress code.
Document the discussion

Confidence is the Key!
In the end, a dress code in the corporate sphere is not only pivotal but also has a significant impact in presenting an impactful impression of the workplace culture to outsiders such as investors stakeholders, clients, and visitors.
Whatever the attire is, confidence should be the key that comes from carrying yourself with tidy and neat grooming appearance as well as transparent communication.
Confidence is the best accessory you can wear to make them woo your style, so it is advisable to understand your workplace attire, grooming requirements, and occasion to dress up in accordance and slay it in trend.