Reading Time:
2
minutes
Introduction
The objective of this introduction to holiday module is to help you update the 'Holidays' for a given year at an organization. Holidays can be created for both the calendar year and the financial year using this module.
Pocket HRMS Advantage
Employees can check the upcoming yearly holidays on a single page.
It helps in leave planning for the employees and the organization.
It is helpful in future planning for production and resources allocation by the organization.
Leave planning results in completing tasks on time and meeting targets.
Updating Holidays
Holidays can be updated in two ways, manually and by importing a file.
While updating the Holidays manually, one must follow the path: Settings > Leave > Holiday.
Click on the '+' button on the right side of the page and update the required date and then click on the 'Save' button to add a holiday manually.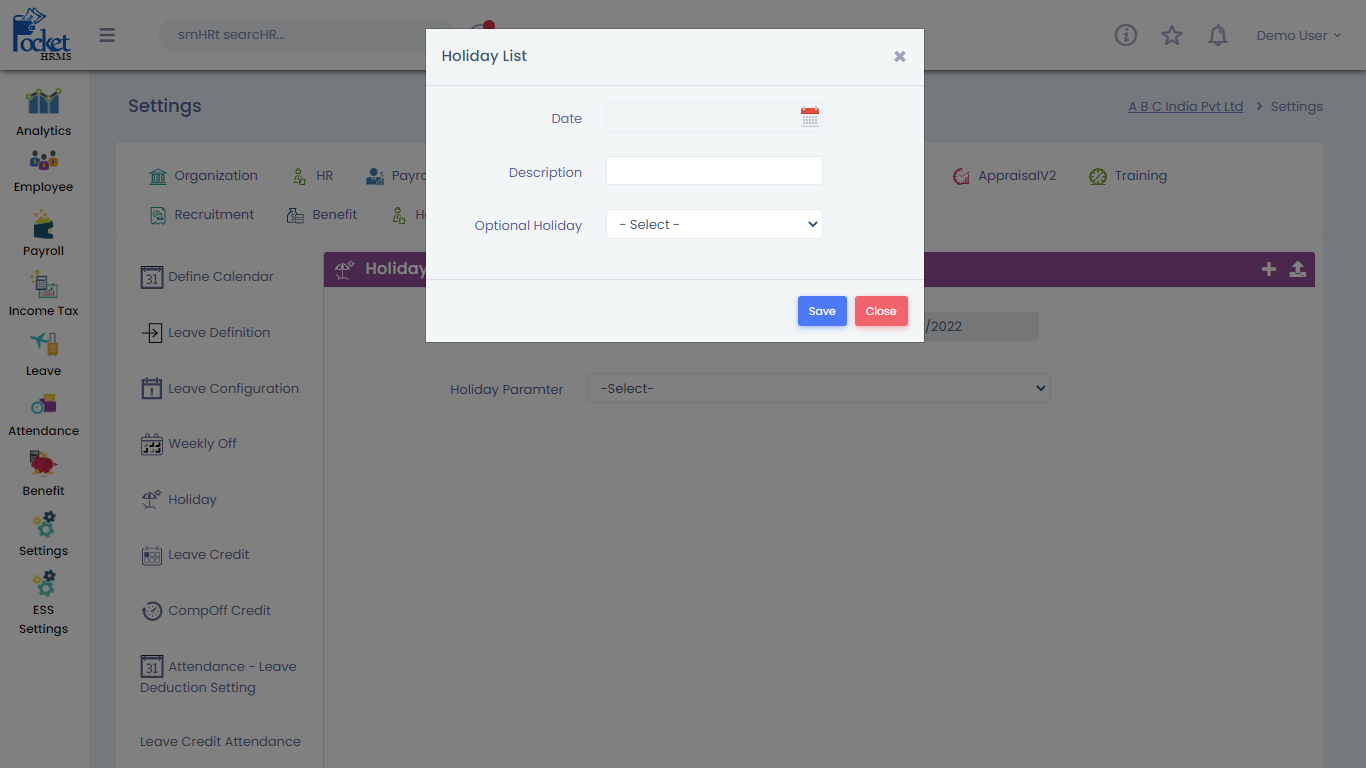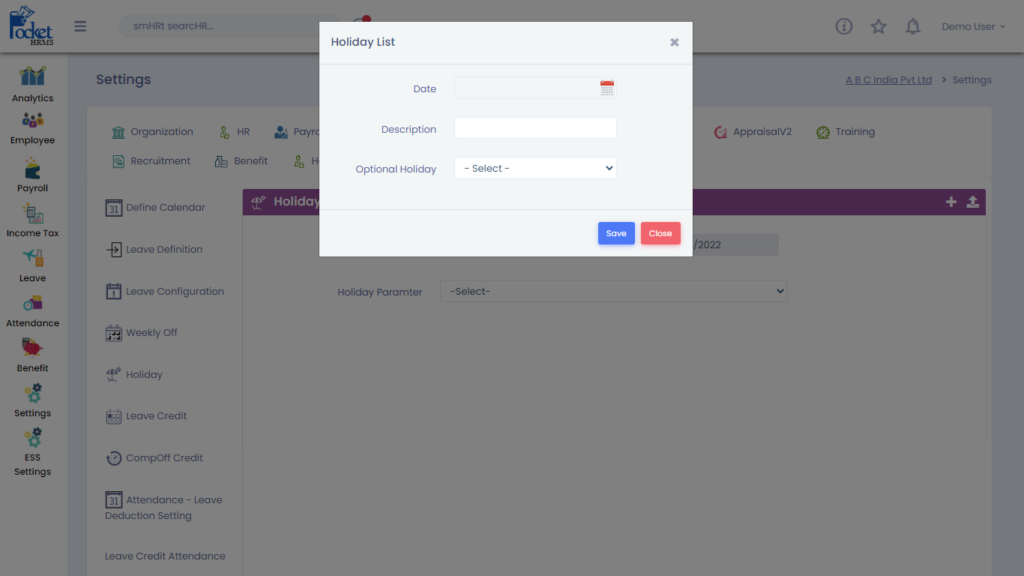 Holidays can be updated through the 'Import' function as well. To do so, please follow the path: Attendance > Import > Holiday Upload.
Provide the 'Setting Name' and click on 'Add' to add the new setting.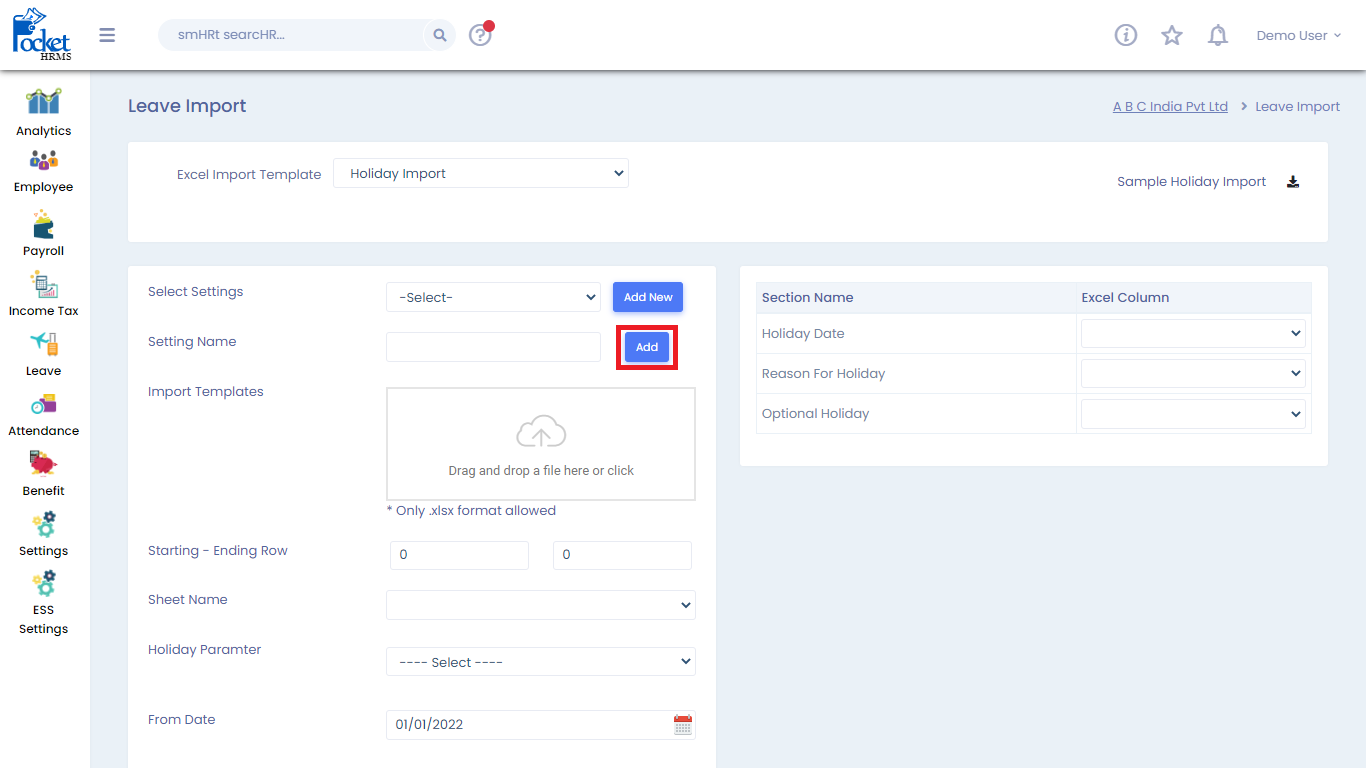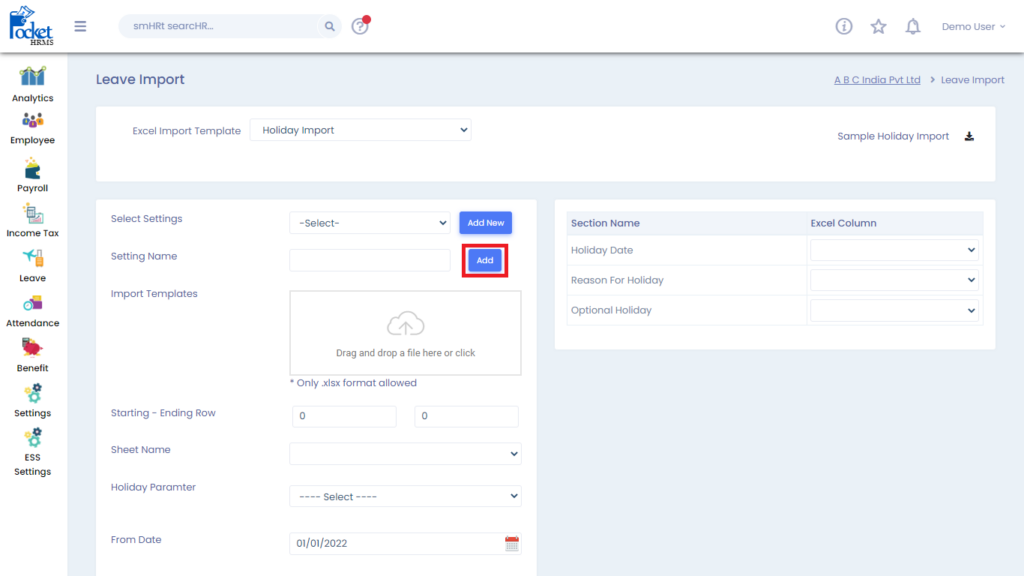 Download the sample holiday import file by clicking on the button shown below. You may create a new file based on its format or update the same file by entering your holiday list.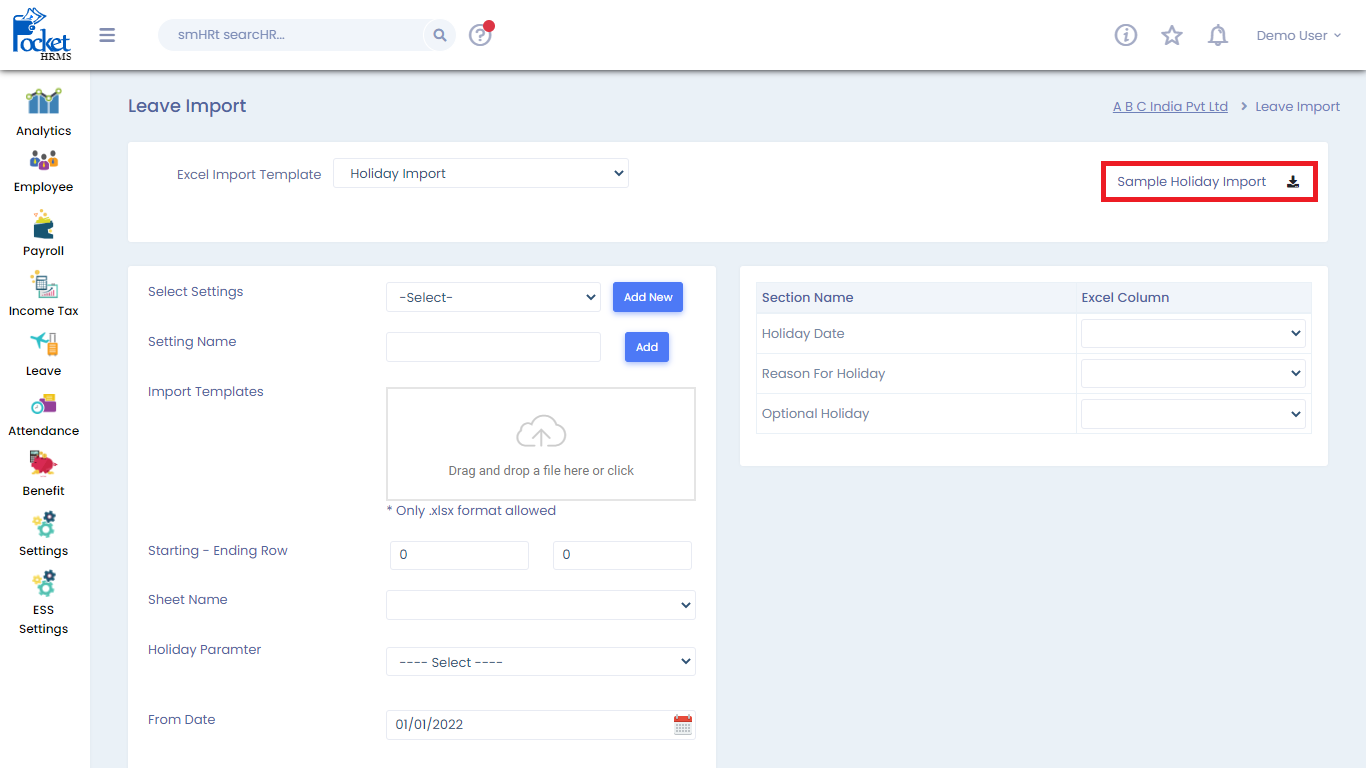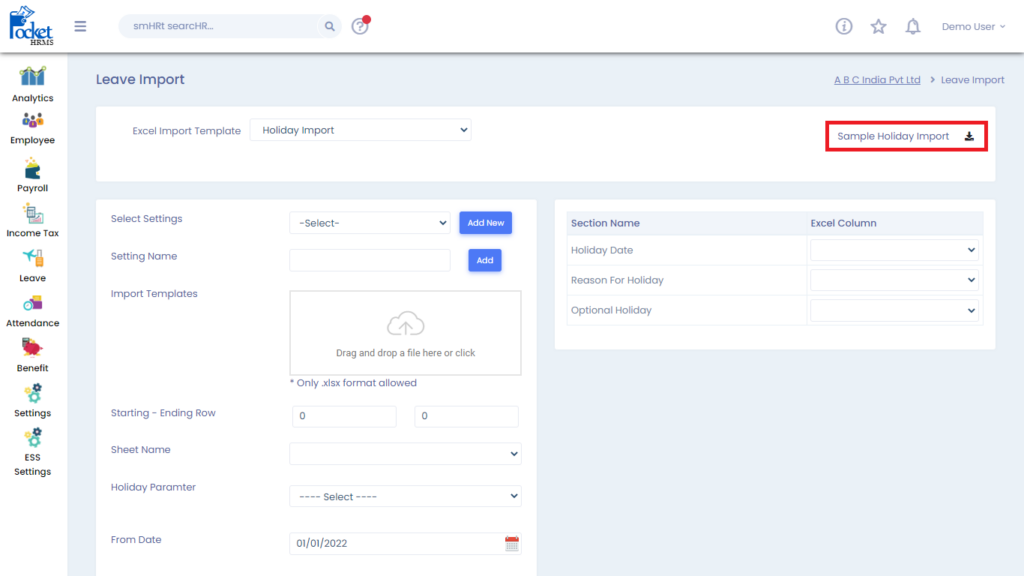 Upload the file and enter the details as per the file in the cells. Click on the 'Save Settings' button. Doing so saves these settings for easy access to bulk upload of holiday list in the future.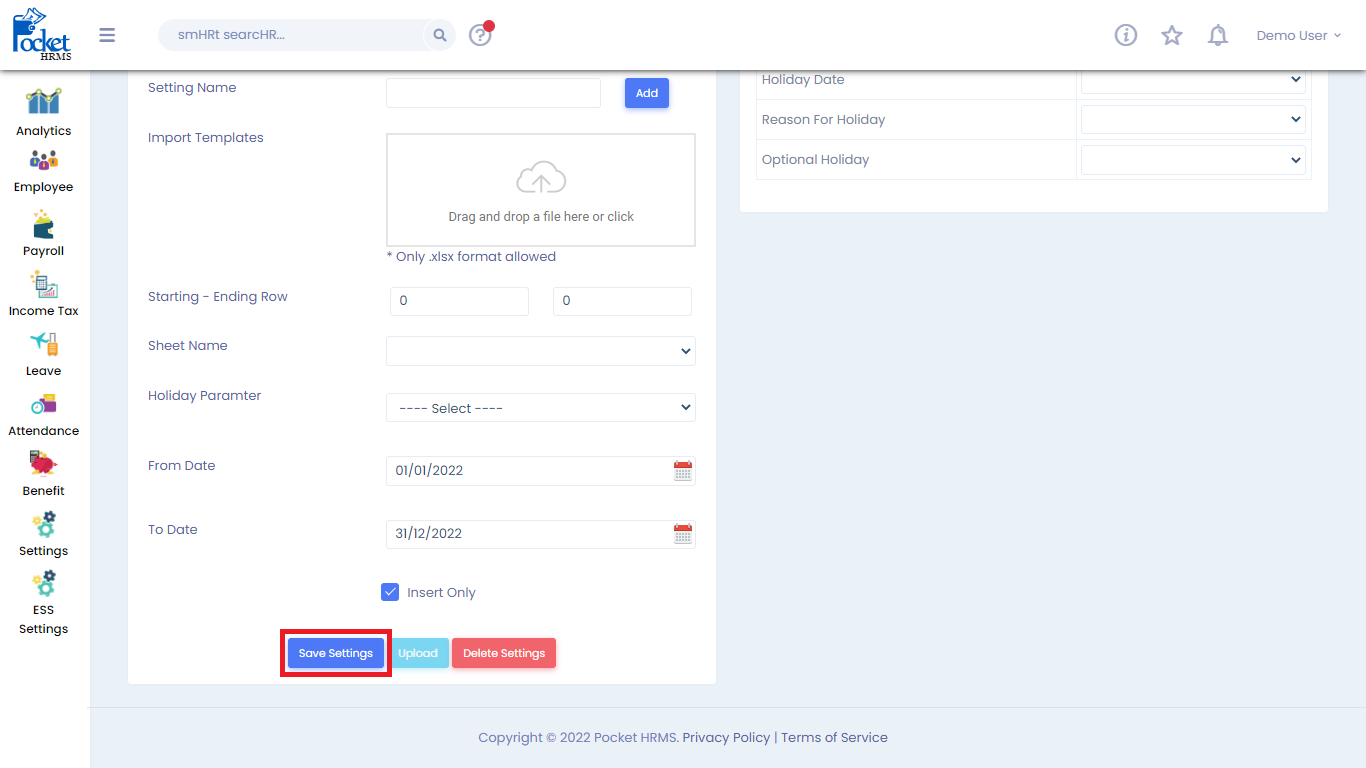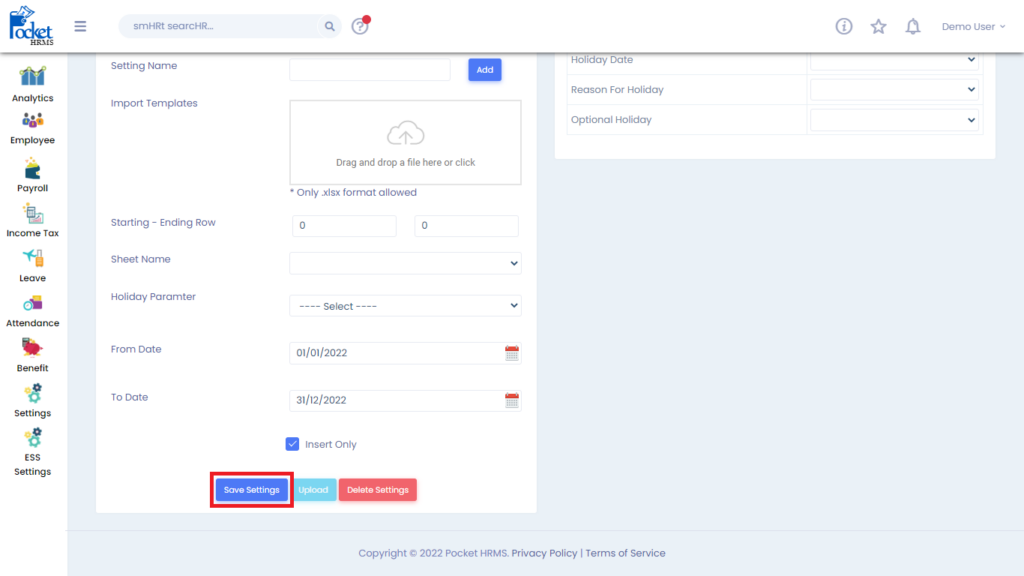 Once the settings are saved, select the sheet number of the Excel file and the column names from the corresponding entries and click on the 'Upload' button to upload the holiday list.
Conclusion
By following the paths above, you will be able to upload the yearly holiday calendar into the system quickly. Adding holidays into the system is easy with the help of Pocket HRMS.
For viewing more step-by-step guides on Pocket HRMS, click here.