Get the most of your HR department with Pocket HRMS
All inclusive HRMS
Every payroll processing activity made easy with Pocket HRMS.
Compliance management
100% compliant. HRMS Software handles every tax related parameters.
Mobile HR
Promotes mobility and makes it easy to work on the go.
Data-guard
Cloud security provides best data backup and prevents phishing.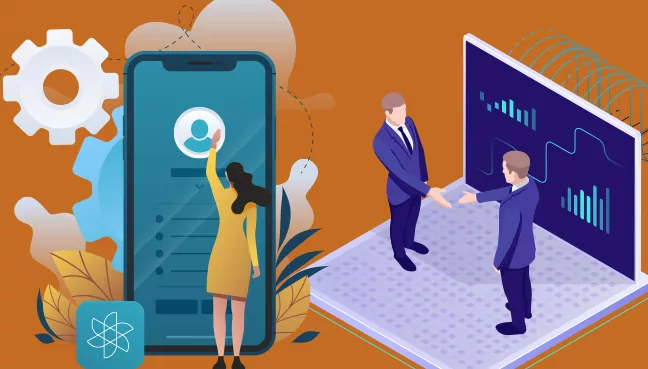 HRMS Software is a new age HR management solution that makes every HR duty effortless. Duties include employee information management, attendance recording, payroll, on-boarding and much more. It assists your HR personnel in their mundane operations to save time and boost productivity.
Employee leave tracking, taxation, time tracking, performance appraisal, punch-in and out, etc. are no more a burden for your human resources department. An intuitive well-designed, easy to use and easy to implement HR system brings each and every HR operation on the same page. Information rich dens are what makes HRM system so useful for businesses.
Cloud based HRMS solution acts as a single point of contact for all your core HR functionalities. Check out all the core features of Pocket HRMS.
Pocket HRMS lets its users schedule interviews, process onboarding, etc. with just a few clicks. It is an end-to-end human resource management system. Every HR duty like creating job templates, scheduling interview rounds, shortlisting candidates, generating offer letter, storing applicants' and employees' data etc. can be handled easily with the software.
With all the core hr processes just a few clicks away, our cloud based HR management system therefore reduces your time and expenditure on employee management. Thus, bringing down the total cost of human resources management.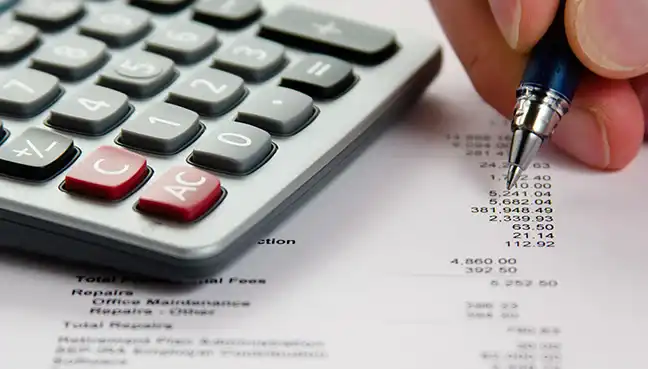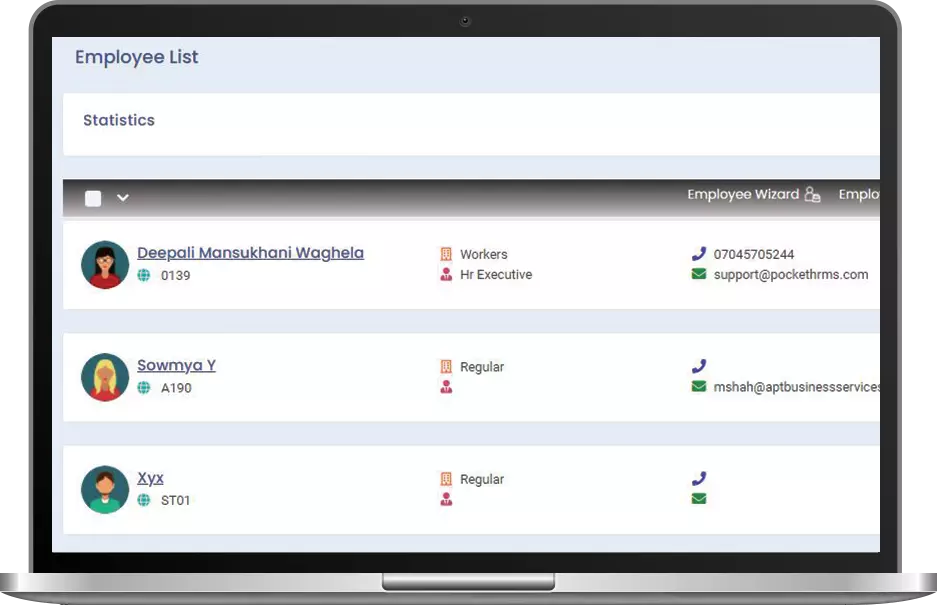 Staff Management Software
Pocket HRMS is a set of tools developed to manage everything related to hr functionalities, including payroll automation, recruitment management, staff management, employee database management, etc. Our HR software solution also assists HR in all their critical operations right from hiring workers/ employees to retirement. The payroll to be done every month for your employees, processing arrears, leave management, attendance, FnF settlement, etc. Pocket HRMS is an intelligent cloud based staff management solution that helps bring down unwanted costs involved in workforce management by automating most of the hr processes.
Our cloud based Human Resources Management System helps generate and run insightful charts at the dashboard itself displaying set reminders along with new updates and releases. Such informative charts help keep you informed for any important decision to be made. It also makes sure that the HR professional get timely reminders for important task like tax follow-ups, meeting, conference calls, etc. Follow-up is now no more a challenge.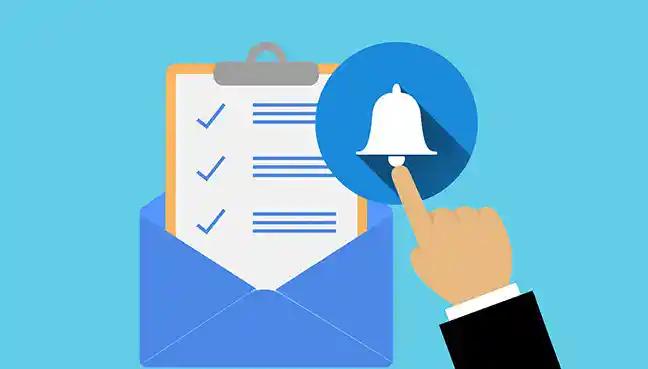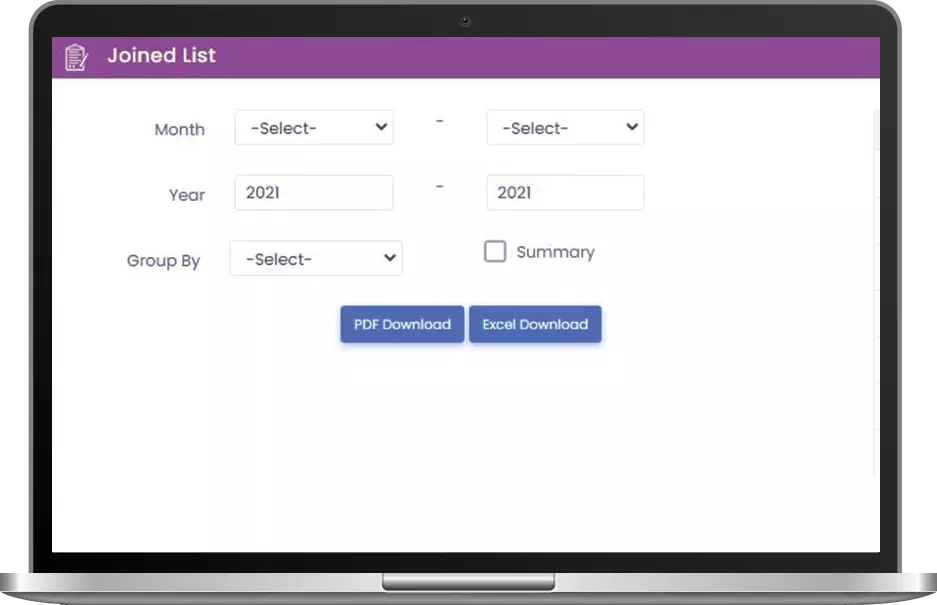 Create error-free and intelligent HR MIS reports at the click of a button. This is something that makes Pocket HRMS one of the best HRM software in India. The drag and drop feature makes it easy to get customized reports on the go. It lets you generate reports of various kinds including attendance reports, leave reports, salary reports, bank statements, separated employees' report, etc.
Our personalized AI-powered HR assistant i.e. smHRty is all set to revolutionize the HR management. Almost all questions are attended by the bot itself, keeping your HRs free for other prime duties. It saves more time of HR professionals. Mundane queries which include questions associated with leaves taken, leaves left, pay slips, manager details, knowing your PF account number, other employment details etc. are no more a hurdle for any HR. Therefore, a much better employee/user experience is observed.
All in one, our HRM software acts as a single point of contact to get all your key HR reports and processes.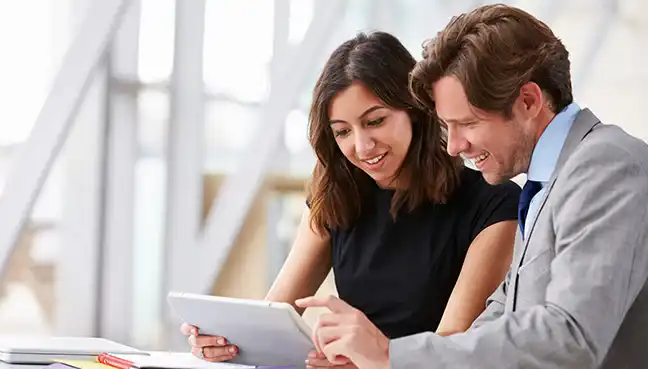 HRMS (Human Resource Management System): A Complete Guide 2020
HR system basically automates all the repetitive tasks thus, making HR payroll job easier, error-free and less time consuming. The time saved here could rather be put into practicing better strategies for business concerns like employee retention, budgeting, etc. In addition to it, HR payroll software helps you keep errors at cove.
History and evolution of HRMS software
As of today, HRM software is considered as one of the most basic and important requirements of HR department to manage and store employee information data. Human resource information management system could be seen dominating almost every department at workplaces which includes recruitment, on-boarding, payroll, full and final, etc. But, what is the history behind? How could HRMS come up so high?
This is mid-20th century, where HR was just for recruiting the right talent and paying them based on their worked hours. This was all calculated and processed by papers, papers and just papers. Loss of just a single sheet could create disputes due to the lack of a centralized system. Anyways, this was about to change soon.
On the way towards 21st century, computers got merged into HR giving a whole new face to human resources due to increasing demand of reliability and effectiveness. Technological developments and arising demand of handling great volume of data led to HRIS system (HR information system) and HR became more strategic than ever before, as we see it today.
Different modules of HRMS software:
The HR solution is meant to ease different types of HR roles. Therefore, there are various modules dedicated to each role. Given below some of them-
Recruitment management system:
Old-school paper based recruitment practice makes search of new potential candidates and their hiring a tedious job. Whereas, recruitment management solution lets you recruit with speed of light. Preparing job templates, candidate follow-ups, applicant tracking, etc. are no more pain-points for HR folks. The applicant tracking system curbs efforts, resources, energy and time spent in recruiting the best talents. Talent acquisition is no more a milestone!
Training management system:
This helps you lower efforts put into on-boarding and training programs. It lets you connect your employees even before they are actually on-boarded. The system helps you prepare learning and training blueprints easily. Training management system provides training necessary for effective and much more engaged workforce. Increase efficiency in your training operations and make it better!
Employee management software:
Employee / workforce dedicated solution helps HR manage their employees on daily routine. This can be self-service portal, attendance management, full and final settlement, leave approvals, and much more. Employee management system gives power to HR's hands. Workforce handling becomes easier and quicker with this platform for HR personnel. Be more efficient when it comes to handling your employees as they are the driving force behind an organization's success.
Performance management system:
Every organization needs to pay their employees along with some appraisals meant to recognize their hardwork at workplace. Appraisal management system takes care of this. It keeps a regular track of employee's performance throughout the year and provides bias-free review to their performance, which is also based on their colleagues' reviews. An ideal solution to set up a fair appraisal process!
Full and Final Settlement (F&F):
When an employee leaves the organization, it will calculate full and final payable for him in just a few clicks. All the payroll details like gratuity, bonus, insurance, medical, etc. will be available to the HR team in a jiffy. It is a big relief for HR people and employees for a hassle-free exit process. Implementation of this excellent module can ease your full and final settlement process immediately!
Employee Self Service Portal (ESS):
This module empowers workforce by providing them option to manage their data. It also decreases workload of the HR team by eliminating mundane/ routine HR tasks. Employees' motivation and trust level increases when they have online access to their payroll and other details. Employees can maintain and update their information using ESS (Employee Self Service) Portal without bothering HR. Engage and empower your entire staff with dedicated employee self service portal!
Time Tracking Software:
It saves managers' and employees' time to jump through few forgotten entries. It automatically calculates total working hours and helps HR to run payroll accurately and quickly. Time management system is useful for organizations in monitoring their staff and making them more productive. Managing employees' time has become easier!
Expense Management:
Submitting vouchers and going from one desk to another for reimbursement approval is a tedious job. But, cloud-based expense management system makes this whole process a cakewalk by managing all your expenses online under one roof. Say goodbye to tedious paperwork and manage employees' expenses effectively!
Leave management:
Workforce management becomes easy with an employee leave management system. It eliminates complexities and integrates with traditional payroll seamlessly. It reduces time company spends on time-off process and makes the entire procedure transparent. Your employees, managers and HR personnel can access data from anywhere and at any time. No more spreadsheets, paper forms and emails to manage employee leaves!
Payroll software:
Payroll processing, tax breakdown, deductions and allowances' accountability is complex. Now, all this is possible in few clicks with a cloud-based payroll solution! The system does all the calculation error-free and make payroll more accurate and simpler. Take charge of your payroll activities to experience a new level of payroll efficiency.
Timesheet management system:
Employees always expect timely and accurate remuneration after a month of hard work. Error or delays in timesheet generation can disturb the entire cycle of salary processing. So, investing in cloud based timesheet management system can take away all these worries. All the data is stored on cloud that means instant access to the required information in real-time is possible now. The system turns this tiresome task of timesheet generation a piece of cake for HR people.
Attendance management system:
Keep a track of approved/unapproved leaves, absenteeism, working hours, sick leaves, etc. at the click of a button with an automated attendance system. Now, HR people don't need to worry about incorrect attendance tracking and miscalculated or delay salary as the system tracks and stores attendance records for you. Bid goodbye to manual attendance management!
HR Chatbot:
Due to technological advancement, a conversational tool like AI-powered HR chatbot is available to interact with your employees and provide them all the necessary information they require. It improves various HR activities by making use machine intelligence and also saves HR professionals from doing mundane and repetitive tasks. This interactive tool solves employees' queries related interview status, payroll information, leave request, mediclaim policy, job application, appraisal status, etc.
All-in-1:
Basically aimed at bigger enterprises' requirements, this software comprises of all tools required by an HR management, which includes employee leave tracking, employee management, HR chatbot, training management, time-tracking, and every single parameter related to HR. Generally, there are SMEs too, who require all-in-one solution.
HRMS software features:
There are tons of businesses and industries that rely on HR system for their daily operations including even small jobs like leave approval of employees till accounting. Perhaps, what features of an HRM system make it so important? Below are some-
Cloud-supportive
Budget friendly (monthly subscriptions)
Accurate payroll
Workforce management
ESS (Employee self service) portal
24/7 availability
Data integration
Compliance management
Foolproof and info-rich reporting
HR chatbot
Expense management
HRMS market trends
Here's a list of trend that has seen around 2019 and further-
Let's take a closer look at each type.
Mobile HR is the new normal:
With drastic developments in market, with millennials dominating the maximum, businesses had to tilt towards being mobile or promote mobility at their workplace. Mobile payroll app is the one of its results. It lets employees work remotely without a second thought. And, therefore mobile workforce HR.
Mobile apps' integration:
According to a study, more than 80% of the millennials have been observed to be leaning towards mobile usage as compared to desktops. Mobile applications make it very easy and feasible to work upon. Integrating your self-service portal with some most used messaging apps could engage your workforce in a better way. Therefore, you come closer to your internal customers and serve better.
Flexible work hours:
Disown the outdated 9 to 6 working schedule and wake up to the flexible working patterns. There are tech giants who practiced less working days and hours with flexible working hours and observed improved results and productivity at business revenue. Human resources management system with its capability of employee and time-tracking, it calculates accurate worked hours promoting flexible employee working hours.
Artificial intelligence (HR bots):
AI-based chatbots help segregate HR duty efficiently. Some of the basic queries from employees gets easily attended by these bots thus, saving efforts your efforts and time. These bots, in near future, can easily mimic an HR in their absence with some added humor for employee engagement. An HRMS along with such HR-based bots could be the most craved one!
Wearable in HR:
Wearable! This could give a whole new dimension to HR management. Imagine receiving your leave approval notification on your wrist itself. Wouldn't it be great? Wearable in HR could be the biggest step towards employee engagement and would bring you closer to your employees. Whether they are on-site or remote area, communication is no more a concern.
Benefits of HRMS software
With time becoming as important as money, enterprises have expanded their search of best available resource to save maximum possible minutes at work. HRMS being the most advantageous thing for any SME or startup, it not only benefits the recruiting department or payroll but also helps you boost your overall business productivity and revenue too.
Given below are some prime benefits of HRMS:
KPI monitoring
Easy access to employee data
Appraisal management
Simplified recruitment procedure
Simplified on-boarding
Hassle-free implementation
Automated daily
Mundane operations
Reduced errors
Easy to use
Improved employee satisfaction
What's the difference? HRIS vs HCM vs HRMS
Generally, terms HRIS, HCM (Human capital management) and HRMS are used as synonyms for each other. Whereas, the fact; HRIS is a function of HCM, which means HRIS (HR information system) is one of the types of HCM.
Similarly, HCM is a type of Human resources management software. HCM is all about HRIS, self-service, on-boarding, recruitment, etc. Whereas, HRMS comprises of all these HCM functions with payroll and labor management as well.
The need for an HRMS
It is essential for the company management to assess the company needs and then select the suitable HR solution for the organization. Involve HR team and one representative from each department in a decision making process to get the clear picture of the long-term and short-term HRMS goals and its processes.
Finding and implementing the right HR Solution can contribute huge to the company's growth. Cloud-based HRMS system improves HR functionalities and helps HR team to act more strategically. Moving towards automation and data analytics is a smart decision for businesses.
Below are some quick reasons which explains 'WHY' companies need HRMS Solutions:
Its paperless approach to store and manage employee data eliminates the problem of misplaced and also drops the cost of investment in space and stationery.
HR MIS Reports tool allows HR to generate reports without much effort, so getting a quick-view of critical information becomes easier.
Employees can access their own data through employee self-service portal which builds trust in the organization.
Increase employee engagement and make company staff more productive.
Easy to track real-time employee data, including leave balances and attendance.
How to choose a right HRMS software?
While choosing the perfect vendor, you must first know about your business insights like its requirements, vertical, etc. Choosing an HRMS might be the biggest deciding factor for your business' future but it will surely benefits administration work of HR team. Not all size fits all! The same way every HR software is not same. Basically there are 2 categories under– Cloud based and On-premise.
Cloud-based HR software are basically meant for smaller enterprises and startups. Whereas, on-premise system is more suitable for larger ones.
Here are few more factors-
Budget
Cloud security
Implementation duration, etc.
HRMS software pricing:
There are tons of options available in market. Different HR systems offer different pricing. Pricing can be monthly or annually based depending upon vendor or your business. There also exists categories under subscriptions. They are - Standard, professional, premium and FREE trials as well. Each category comes up with its unique set of features. Get the best one that suits your company needs and also perform HR activities with ease. Also, consider the 'data security' factor while making a decision. Check out what Pocket HRMS offers here! Also, don't forget to ask for free trials.
Conclusion:
Companies must leverage on advanced technologies like Big Data analytics as it helps the HR department in various areas such as job enrichment, job rotation, 360-degree appraisal process, contract worker management, etc. If you really want to take your HR team to the next level, then automated and efficient cloud-based HR software is a must. In this 'digital era', employees want to work smarter and also you can manage all your HR activities seamlessly in one go!
When companies take support of such techniques, then HR professionals can work like never before. They can perform their tasks, from recruitment to exit formalities, in a better way. And, this will lead to better business growth and happy workplace.
For more details, you can reach us here, sales[at]sagesoftware.co.in or simply SMS SAGE to 56767. Follow us Twitter or Facebook to get latest update about Pocket HRMS. Do not forget to book a 15-day free trial of our HR software.
Frequently Asked Questions (FAQs)
Why is HRMS needed?
HRMS system is needed to bring all HR duties like payroll, employee management, self-service, recruitment, accounting, etc. on the same page. The system ensures accuracy and efficiency at every corner of HR department.
What are HRMS modules?
Most popular modules are as below:
Time tracking
ESS (employee self service) portal
Performance appraisal
HR MIS reporting
Timesheet management
Training management
Expense management
What are the benefits of HRMS System?
Benefits of HRMS portals are endless. Listed below are top benefits of a cloud-based HR software:
Engaged workforce
Easy and accurate payroll
Compliance management
Remote workforce management
Easy leave management
Better employee experience
Accuracy at statutory reporting
Easy tax management
Easy employee data access
Flexible HR
How do HRMS work?
An HRMS fetches necessary data through its dedicated modules and makes HR process easier. All in one HR system brings every HR duty under one platform. Every module is meant for separate jobs like time tracking for employees, managing attendance, payroll, training for employees, and much more.
How flexible and scalable a HRMS software can be?
Flexibility and scalability are other important features of an effective HRMS system. Customizable parameters and HR templates make it scalable with respect to your business. As your business scales up, HR software (HRMS) can be tailored according to your business needs. Cloud-support provides the required flexibility to management promoting productivity at the enterprise.
Recent Blogs:
Top 5 HR Software Trends Continue to Rule in 2020

10-Step Guide to finding the Perfect HRMS Soulmate
request a call
Pocket HRMS helps you get the most

out of your employees