Time to bring your HR on a bump less ride
Dis-fellowship of papers
No more worrying about a huge stack of papers
Compliant
Stay ensured with laws and policies
Zeroed errors
Automated mechanisms ensure accuracy
Best fit for every vertical
Pocket HRMS offers payroll services compatible with all businesses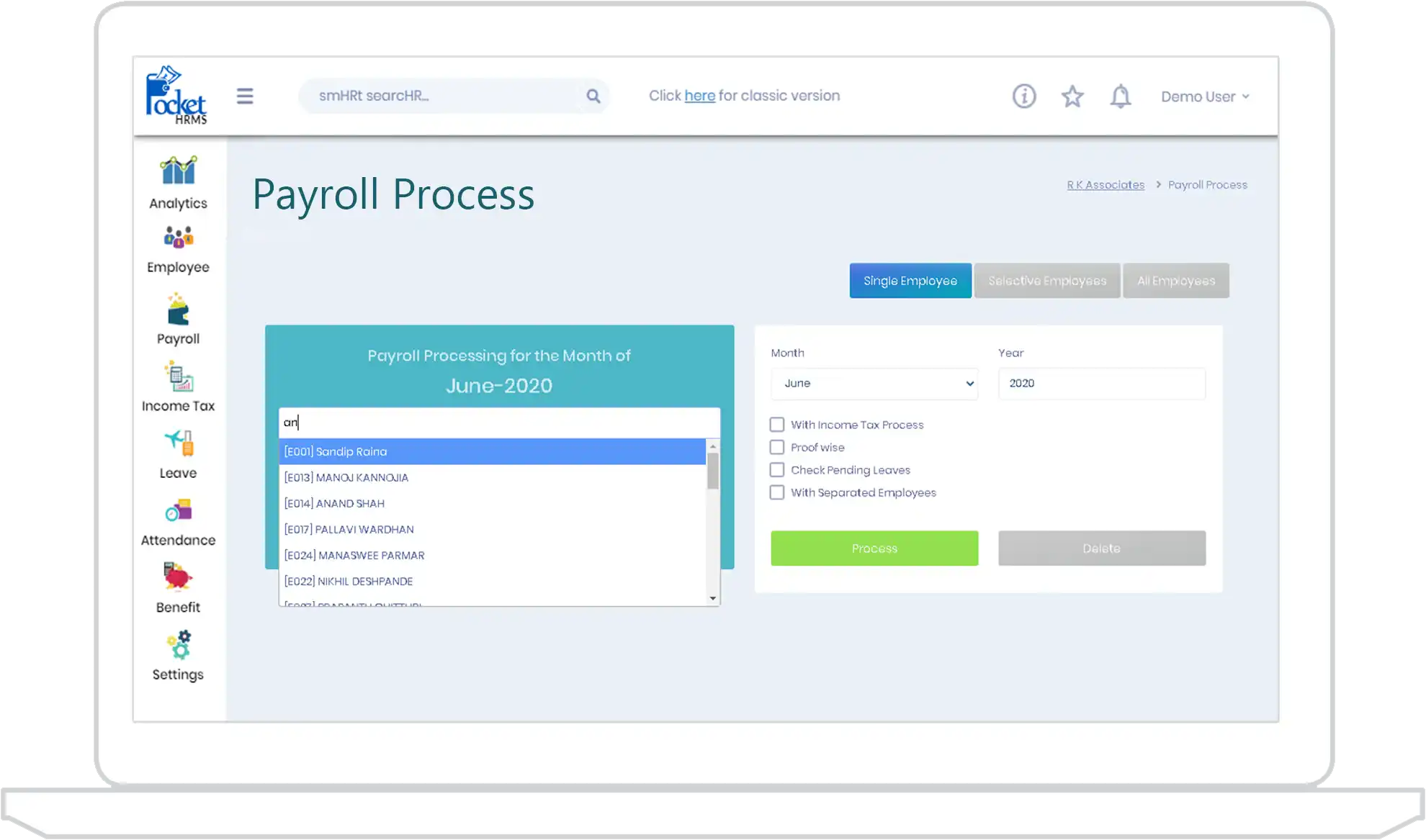 What is Payroll Software?
Payroll Software is used to manage and streamline the process of making salaries to employees. Companies use HR and Payroll systems to automate such things as calculating payments, performing statutory compliance duties, and depositing monthly payments into the designated bank account of employees.
Payroll is more than just issuing paychecks! It also involves filing taxes and managing paycheck deductions.
Cloud payroll solution automates payroll calculations in a secure manner with 100% accuracy. Check out all the other core features
Best Payroll Software in India
Payroll system helps with payments besides recruiting candidates, attendance tracking, employee timesheet management, and much more. Almost every HR duty can be managed by our hr payroll system. From calculating the precise payroll amount to preparing customized templates for recruitment and managing taxes to employee data, Pocket HRMS helps you with all things human resources management.
Also, it generates payslips and important reports at the click of a button on employee's demand. Employees can upload, access, and edit their personal details on the employee service i.e. ESS portal from their smartphones on the go. And, employees can also apply for leaves, check to leave balance, salary details as and when needed through their mobile payroll app. Plus, our HR chatbot 'smHRty' acts as a virtual HR assistant to help employees with their basic queries thus, saving time and efforts for your HR.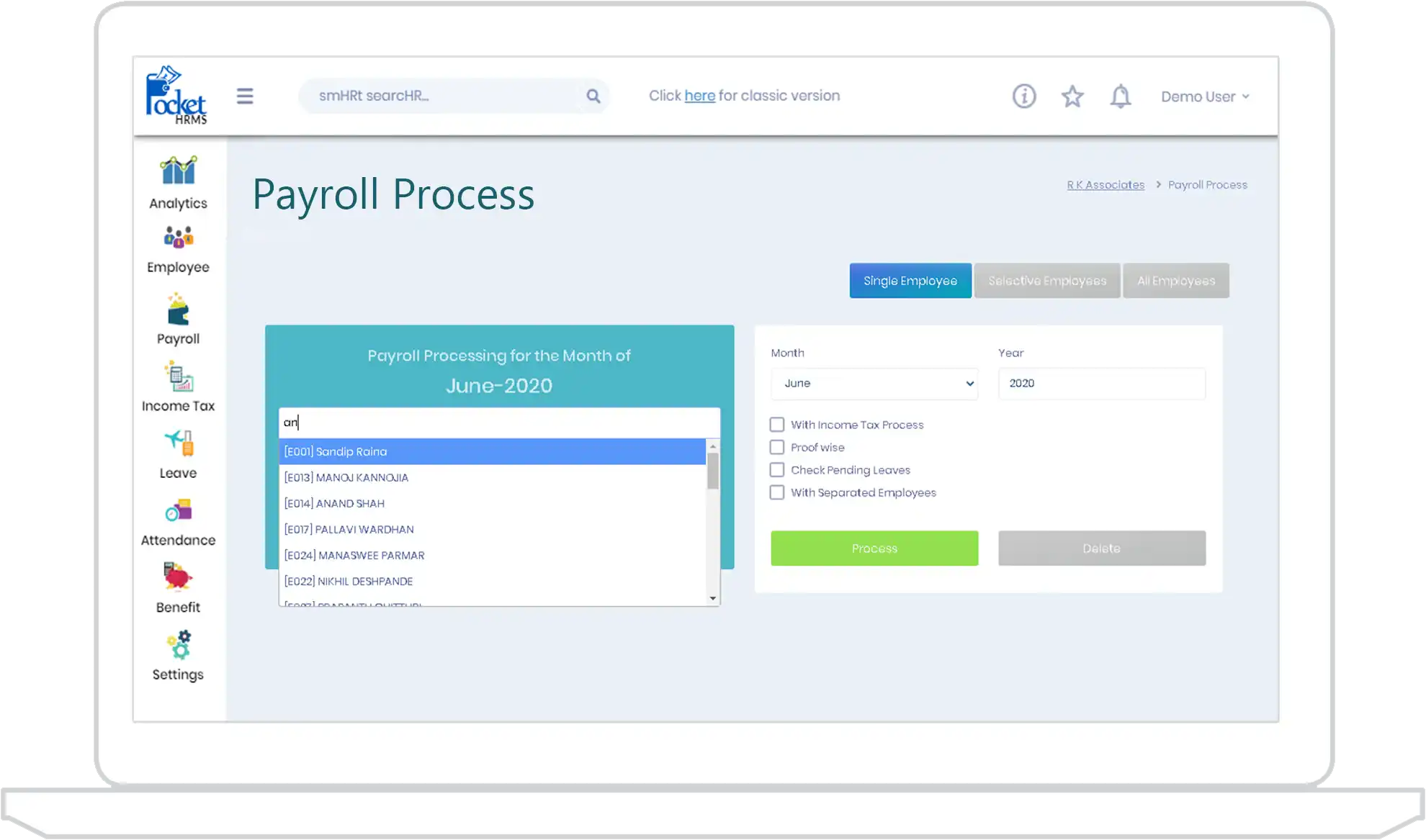 Compliance Management
Our cloud payroll solution solves all your tax-related concerns at once. Be it statutory compliances and/or other tax concerns pertaining to employment, Pocket HRMS helps you manage all thus, paving way for smooth tax filing. Automated payroll processing considers all the necessary tax deductions including TDS, PF, insurance, etc. to avoid any mistakes (or miscalculations). You can sit back without any worries related to salary processing and enjoy error-free, timely, and accurate tax and salary computations with our payroll management system.
eTDS Form 24Q
Pocket HRMS makes the process of generating Form 24Q a lot easier. Generate challan details for 1st, 2nd, 3rd quarter, and other reported incomes on the go. eTDS Form 24Q quarterly along with Form 27 can be easily generated in our payroll system. All calculations are done responsibly keeping into consideration the newest TDS rules and laws.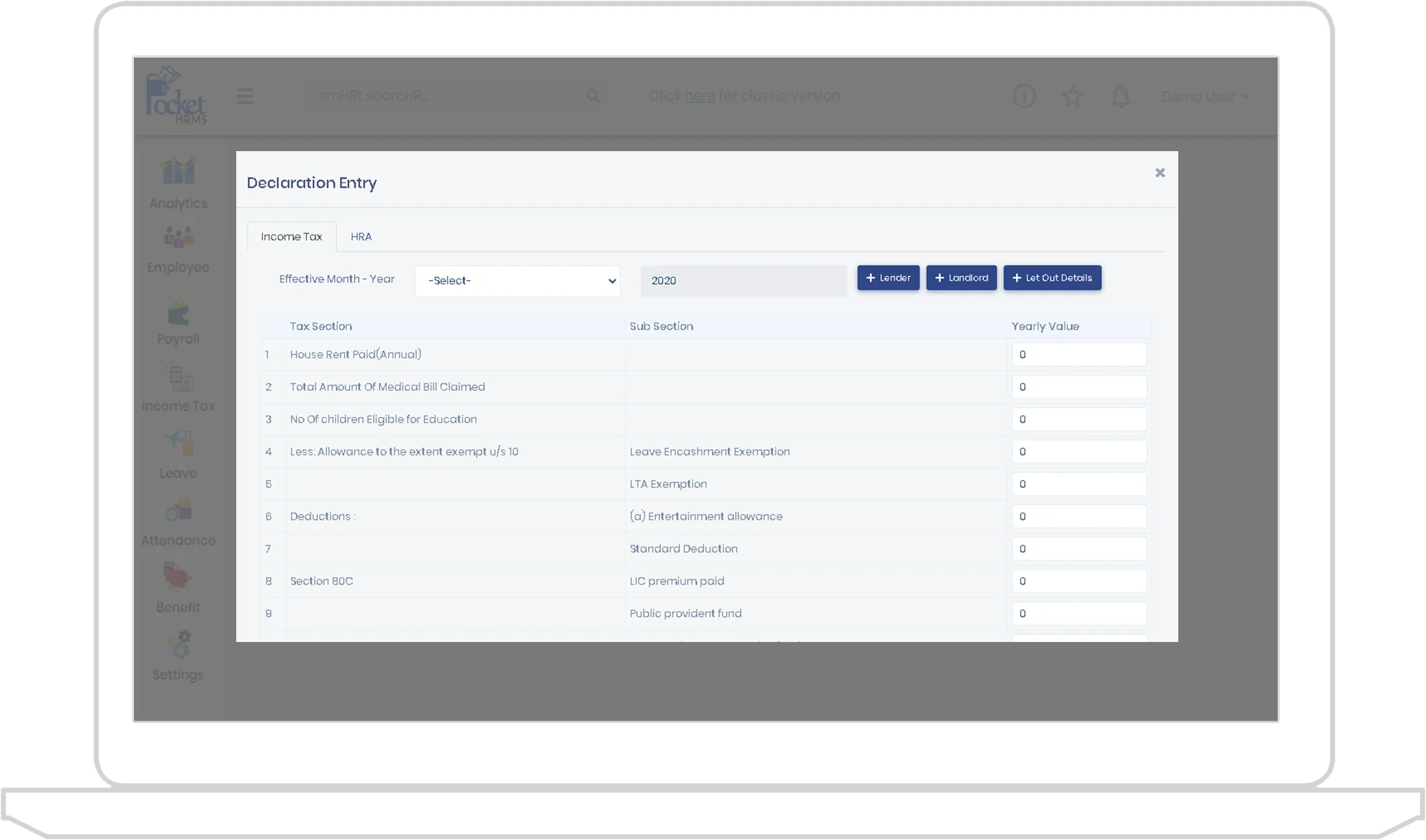 Payroll Software for Small Business
Pocket HRMS is a fully scalable Payroll and HRMS software, which grows with your business. Our payroll management solution lets you process payroll and other related duties as you go. In addition, it offers a choice of subscriptions to suit the budget and preferences of small business owners and startups as well.
With unmatched scalability. Our cloud-based payroll management system is capable of being configured according to a business vertical. Feel free to check out our SaaS plans here.
Cloud Security
Keeping payroll and another company and employee-related data safe is the biggest concern for Pvt ltd and public sector companies these days. Instances like data phishing and system outage can adversely affect a business. This is where our cloud-based solution comes to your rescue by keeping all your on-premise data safe and secured on cloud servers with regular backups.
Automated payroll with Pocket HRMS provides error-free outcomes with transparency through information-rich pay-slips to avoid any second thoughts.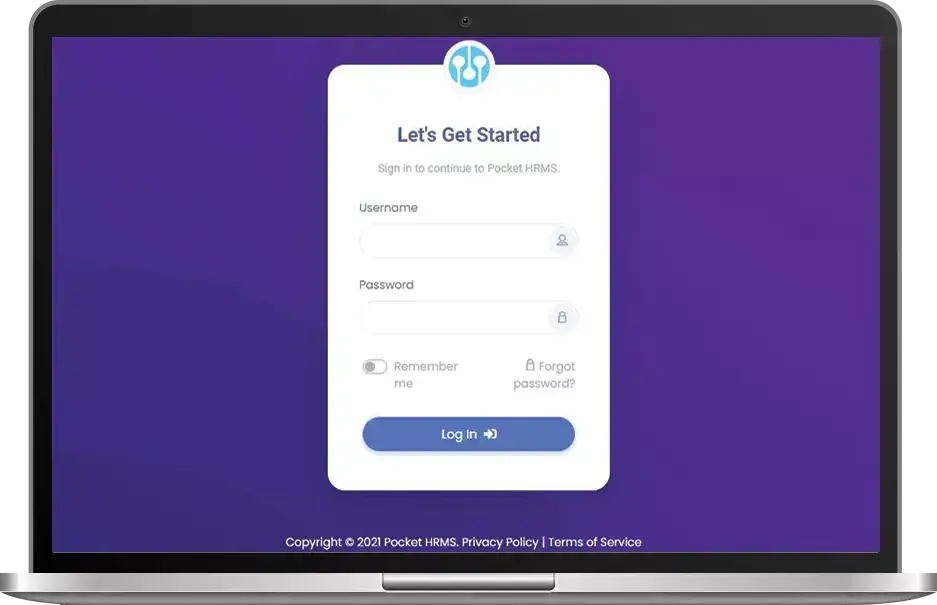 Payroll Software - A Complete Guide 2020
'Payroll processing' becomes a draconian activity for Pvt ltd and public sector organizations if they don't have a robust tool and right resources for payroll. Accurate and timely payroll is possible when the human resource team has cloud-based payroll software in place. Cloud-technology and mobile play a pivotal part in the employee payment revolution.
Challenges in payroll processing
'Salary processing' is a critical yet important task for the human resource team irrespective of the industry type. Any error in payroll calculation and other related duties like wrong salary calculations, incorrect tax deductions, error in attendance records, can cost an organization dearly in the form of penalties. Also, it makes your employees unhappy!
Below is the list of some major challenges in payroll that Human resource professionals experience during salary processing;
Stages in Salary Processing
Correct employee classification
Time tracking and attendance
Benefits and deductions
Tax deductions
Salary credit
Stages in Salary Processing
Payroll and other related activities are repetitive, tedious and important and hence, opting for payroll system is a big relief for pvt ltd and public sector companies. The software of payroll includes various built-in tools to support different stages of payroll that makes the whole process hassle free and quicker.
Correct employee classification
By the proper classification of employee's, companies are able to determine who are eligible for tax exemptions and who are not. Also, it helps you to issue them certain forms and you can be aware of which taxes need to be withheld.
Time tracking and attendance
Before calculating the final amount, you need to consider some important parameters such as loss of pay (LOP), approved leaves, unapproved leaves, reimbursements and compensatory amount (if any).
Benefits and deductions
Some common type of deductions are provident fund (PF), employees' state insurance (ESIC) and professional tax (PTAX). ESIC deductions vary from state to state and it covers health insurance of employees. Professional tax is the direct tax collected by the Indian government.
Tax deductions
Calculating precise tax deductions is necessary for future audits. This is very much important for employers to calculate the correct amount of taxes and pay employees the exact amount to avoid any type of penalties and legal actions.
Salary credit
This is the pay day on which the payroll team issues the payments to your employees.
Features of Pocket HRMS payroll software
Cost-efficient
Intuitive time and attendance management
Full email integration
Swift implementation
Real-time insights
Multi-location support
Worry-free storage
Liberty to customize
Paperless payroll
Cloud availability, etc.

Benefits of cloud payroll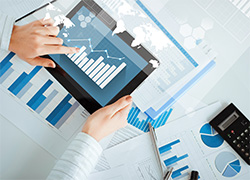 Stores employees' data and automatically calculate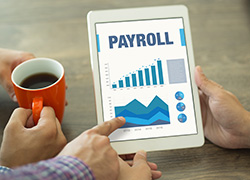 Process payroll every month based on intelligent computations and deductions.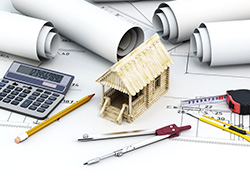 Helps to accurately calculate the payroll parameters like worked hours, gross pay, tax, PF, and PL.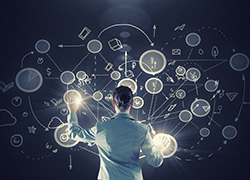 With all data being managed and stored on a cloud platform, so no worries about data security theft.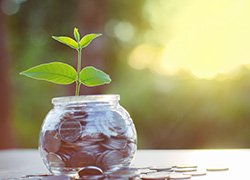 Cost-effective and saves a huge amount of effort and time for the human resources department.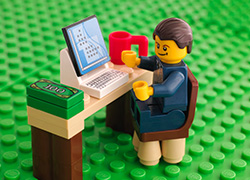 Ensures all statutory compliances are being followed.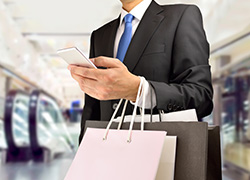 Empowers human resources people to process payroll from anywhere and anytime!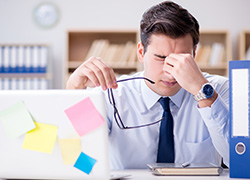 Help you to avoid payroll redundancies and mistakes.
Checklist for buying the right payroll system
With technological advances, payroll processing is becoming increasingly easier to conduct in-house instead of outsourcing this procedure. Below is the quick checklist that helps employers to select the right payroll software:
Q: Can the payroll software modules help you get automatic attendance and leave reports of your employees?
A: Yes, ensure that the software is available with an integrated online attendance and leave management systems.
Q: Does the payroll software for small to big companies have current tax information for your state?
A: Make sure that the cloud-based payroll management software is equipped with current tax information of all the states from which you can manage the ESIC, statutory deductions, tax deductions, HRA, etc. of employees.
Q: Is the vendor offering a free demo or few days trial period of the of payroll software?
A: This shall give you a good idea about the software's efficiency and working before you actually invest to buy it. Also, check whether the pricing plans are scalable or not.
Q: Are there any hidden fees or charges?
A: Check with your vendor whether the payroll software has any hidden charges or fees as these minor details help you to keep a tab on your budget which you get from your company to purchase this software.
Q: Does payroll software offer database back-ups?
A: Yes, the software for salary processing should take regular back-ups and it should be available with centralised repository in order to recover data in the event of data loss due to natural mishaps, system breakdown, etc.
Payroll pricing
There are tons of options available in the market for payroll software and hence, you need to deep dive while selecting the perfect software that suits your hr and payroll needs. Different HR software comes with different pricing and different set of features. Pricing can be monthly or annually based depending upon vendor or your business. There also exist categories under subscriptions. They are - Standard, professional, premium or FREE trials as well. Each category comes up with its unique set of modules. Check out what Pocket HRMS offers here! Also, don't forget to ask for free trials of or our payroll software solution. In short, you can get the best Payroll and HR software with limited budget also only if you do the market study properly!
Frequently Asked Questions (FAQs)
What is online payroll software?
The payroll system is primarily meant to handle payroll for employees. This includes tracking time and attendance of employees, calculating arrears, and other salary parameters like PTax, PF, etc. Online payroll system lets your payroll department work on the go.
What does payroll software do?
An effective payroll solution tracks payroll elements like attendance, deductions, LOP (loss of pay), remaining PL (paid leaves), arrears, compensatory amount, PF, employee tax, and similar parameters. The software then calculates the final payment based on their income and additional credit and deductions.
How much does payroll software cost?
There are a few factors that contribute to the costing of a HR Payroll software. Popular factors include compliance management and cloud-availability. However, different companies offer different ranges of pricing anywhere from INR 1499 to INR 2999 per month based on the features they offer. Some companies provide monthly subscriptions and yearly plans based on client needs. Also, you can avail FREE trial of payroll management software.
Which is the best payroll software in India?
There are finite parameters, which make a payroll solution a perfect fit for your organization. Some of the parameters include:
Cloud availability
Compliance
Pricing plans
Customer service
Implementation cycle
Number of features, etc.
Pocket HRMS is one such all-in-one human resource software with a dedicated module for streamlining your payroll process.
request a call
Pocket HRMS helps you get the most

out of your employees