HR Automation
Agile and streamlined payroll management
Interactive HR System
User-friendly dashboard
Mobility
Cloud-based HR Payroll Software
HR chatbot
Assists HR in their busy schedule
One Platform for all
Preparing for your success,

We provide best modern Cloud HRMS Platform.
Ease it off. Let Pocket HRMS handle all your HR operations and commit no more mistakes.
Stay compliant and keep all your data secured with HRMS
Convenient and reliable HR MIS reporting tool
Single hub for expenses management
Self-service portal for an engaged workforce
Talk To A Consultant
HR PANEL
Efficient HR and

Workforce management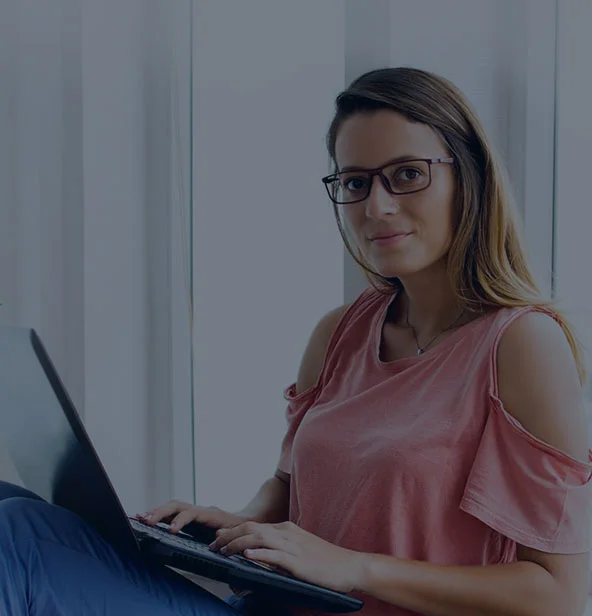 Improve employee experience

Subscribe to our newsletter today!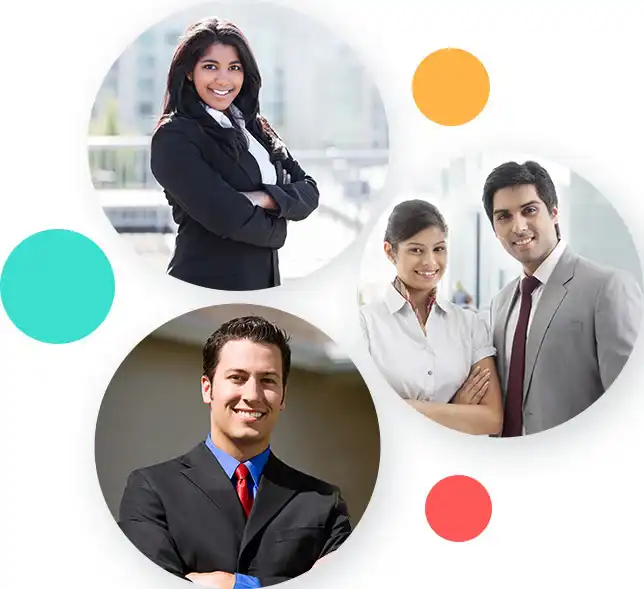 TESTIMONIALS
What People

Say About Pocket HRMS
Our Organization has completed 3 years exploring and using the software. The app is available on mobile (both android and iOS) with GPS Tracking. Response time from support team till date is within an hour to max 8 hours. We can easily track down the Income Tax declaration and proof documents, payslips, leave records, appraisal, etc. in a single application. It actually minimized the manual working and maintaining of lots of spreadsheets. Pros: 1. Option to go for 360 degree appraisal process 2. Financial documents of all team members at one place 3. Payroll process is smooth and sorted 4. Option available to deal with continuous leaves taken before and after weekends (Sandwich leaves) Source

Priyanka D.
Manager - Finance & Administration
Have been using the software for almost 7+ years now and the product has definitely evolved with newly added features over the past years. It has made the preparation and maintenance of salary sheets and tax worksheets more organised and as per statutory norms. Also, integration with the biometric attendance system has helped in capturing desired data regarding working hours and gaps therein. The accuracy of analytical reports obtained from the software definitely helps in decision making. The product is user-friendly and has an excellent interface. The HR, finance, and operations functions have been smoothly. Source

Trina Ganguli
Controller - Finance, Antal International Network
The Support team is highly admirable. Their professional and polite approach to our queries is simply excellent. Source

Nishant Mahajan
General Manager HR, Evolve Back
Best HRMS software Managing and storing hundreds of payroll records was no more a tedious task for our company. It lowered the manual work in our HR department. Thanks to Pocket HRMS! Its error-free analytical reports help us to make better decisions. Source

Rupali Borhade
Assistant Manager HR - Greytrix India Pvt Ltd.
One-stop solution for Human Resources department End-to-end solution for the HR department and ease of integration with other applications i.e. self-service portal also accessibility to all relevant information at the click of a mouse Source

Mr. Faisal Nadeem
Senior Manager - IT, SBUT
Pocket HRMS is an integrated software covering all the aspects of the employee lifecycle i.e. from recruitment, payroll, and appraisal. Its cloud storage enables maintaining online documents along with offering geo-tagging attendance punching system. Pocket HRMS not only supports remote working but provides 24*7 post-sales services. Data monitoring and HR analytics are made easy by Pocket HRMS which is an upcoming future of the HR industry. Further, their effort of introducing timely upgraded versions is appreciated which even keeps them in sync with market trends and optimize the return on investment.

Sonal Gangwani
HR Manager, Ignatiuz Software Pvt. Ltd
We wish Pocket HRMS team good luck for new version of Pocket HRMS as team has always come up with new extra ordinary features which help company HR's in many ways. We have been using Pocket HRMS for more than a year now and found the software is really helpful and cost effective. We like the "Payroll" feature that have helped us get rid of inaccuracy issues. We're now able to process monthly payroll in a very short time. From the outset, we found the team at Pocket HRMS very professional in terms of their communication, technical skills and flexibility; Dealing with technical problem or any other issue, our point of contact Mr. Kawaljeet is always quick to respond. He also give a full analysis and implement technical solutions quickly and successfully.

Kanika Manocha
Senior Human Resources Generalist, ID Tech Solutions Pvt. Ltd.
We have been using Pocket HRMS for over a year and are very happy with our choice. We have had no issues with the software so far and have also had excellent service support from their back end team. I have personally, many a times been amazed at their turn aorund time. I have to specially thank their back end support team for helping us run our HR function very smoothly online even during this lockdown period.. In these troubled times, I would also like to thank their sales team for understanding our concerns and modifying the package and offerings so as to enable us to continue using their services. This has ensured our operations continue seamlessly. I personally thank the Pocket HRMS team for their support and look forward to a long term association.

Niranjana Neelakantan
Director- Operations & HR, Thermal Energy Services Solutions Pvt. Ltd.
As we have multiple work shifts, it was challenging to manage and track attendance and leaves manually. We decided to invest in Pocket HRMS, a cloud based HR software and received best-in-class responsiveness, faster implementation and scalable HR solution.

Mr. Sanjay Goel
Director, Goel Steel Company
Our finance department is saving tons of hours by relying on Pocket HRMS web-based functionalities rather than depending on paper-based HR practices. With Pocket HRMS, the team can quickly track employee data, monitor leaves, attendance and much more without touching even a piece of paper.

Ms. Archana Shahani
Director, Morpheus Human Consulting Pvt. Ltd.
request a call
Pocket HRMS helps you get the most

out of your employees
trusted from

our partners