Reading Time:
3
minutes
We have some exciting updates for Pocket HRMS for the months of February and March 2022!
In this update, we have concentrated more on user interface and design based on valuable feedback from our esteemed clientele. Pocket HRMS has always been developed with a 'user-first' ethos, and our commitment to that ideology will be evident from these new developments.
Product Update Feb-Mar 2022
User Interface Overhaul for Candidate List, Job Outline and Job List pages
The Latest News section now supports Rich Text Format (RTF)
Added Present & Absent count and Percentage in the Attendance Dashboard
Incorporated CTC Calculator in Recruitment Module
Option for Employees to add Remarks after final Manager Rating in Appraisal Module
Payslip Email Log with Retry and Download option.
User Interface Overhaul – Recruitment Module
The user interface of the following pages has been revamped to enable users to take quick actions without opening the candidate profile:
1. Candidate List
With the new additions, you can undertake the following tasks without leaving the candidate list page:
Schedule Interviews
Add Candidate Feedback
Assign Interviewers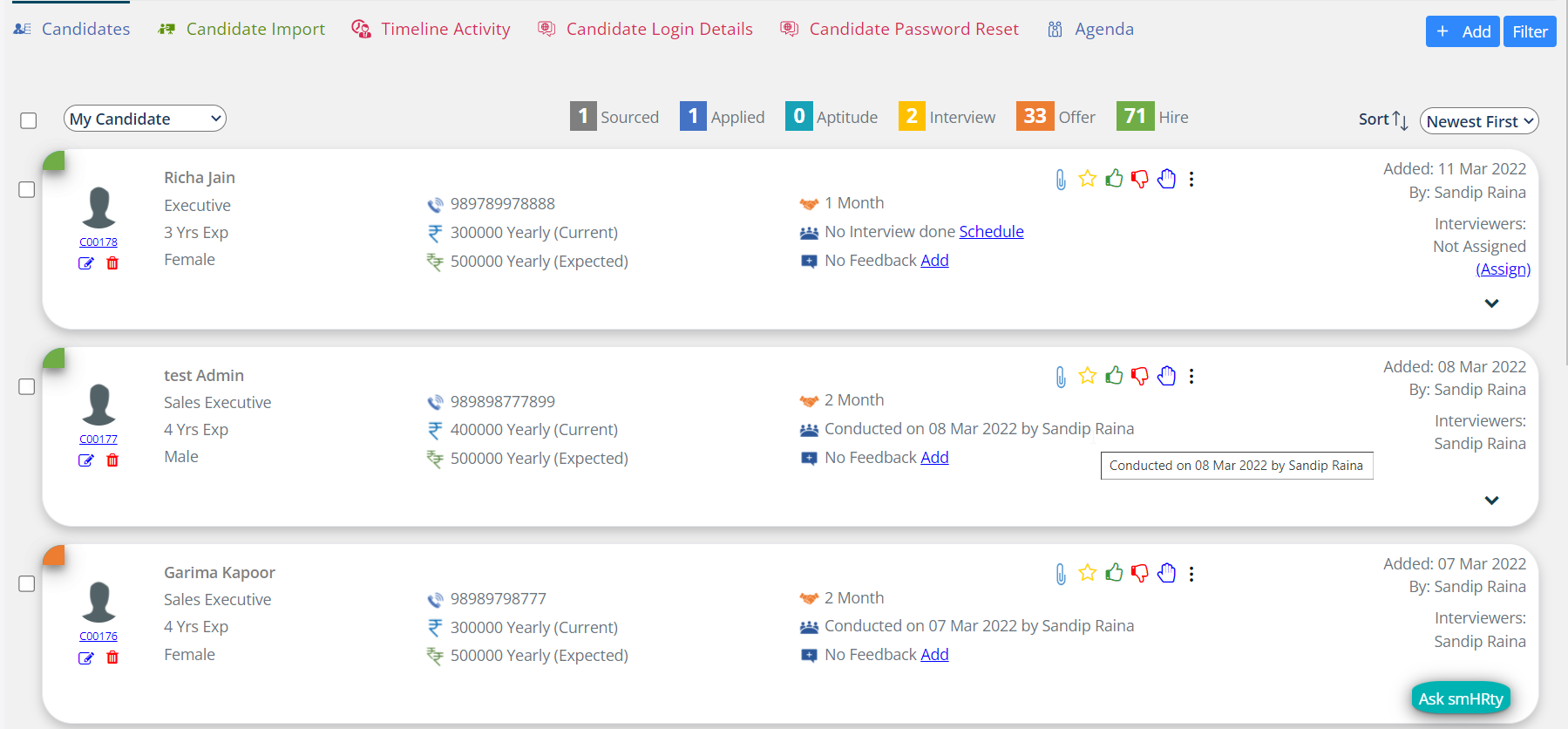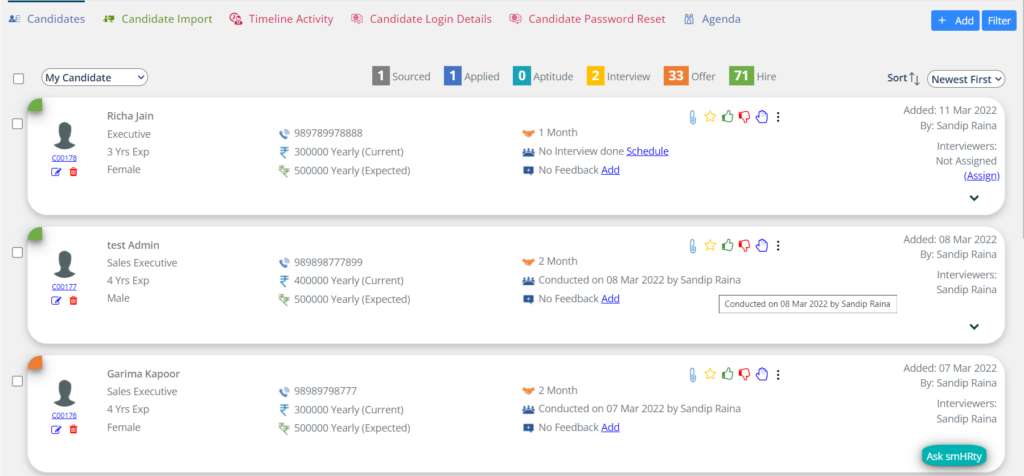 2. Job Outline
The job outline page has a new colour palette for improved job stages visibility.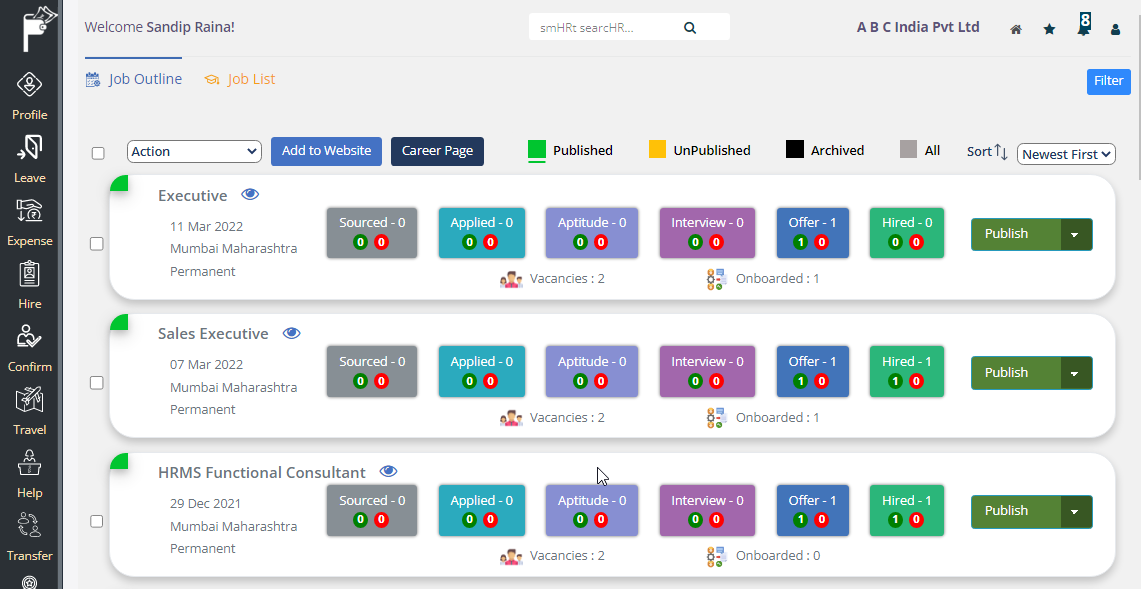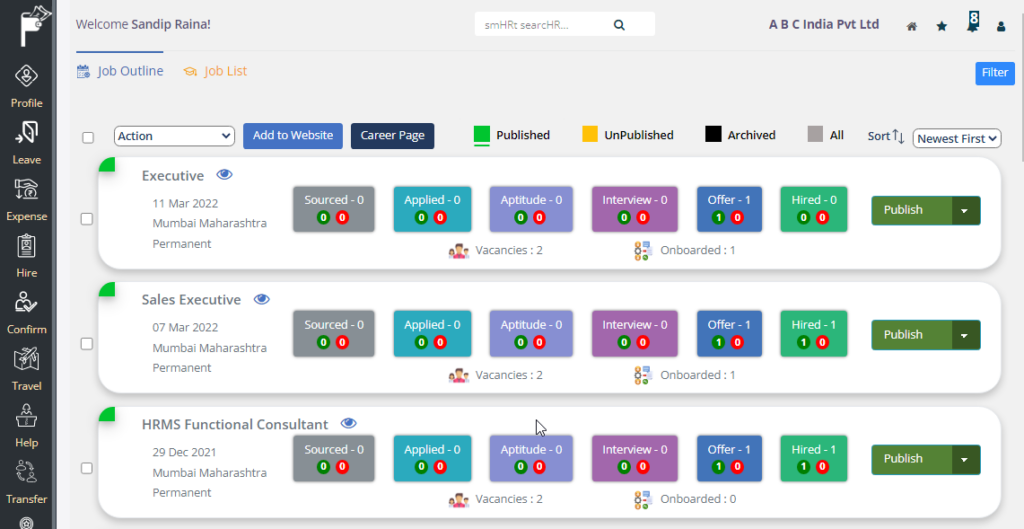 3. Job List
With the new changes, you can view the following details without leaving the Job list page:
Number of Vacancies
Assigned Recruiters
The Interview Panel
You can also set the Job Closure Date from the same page.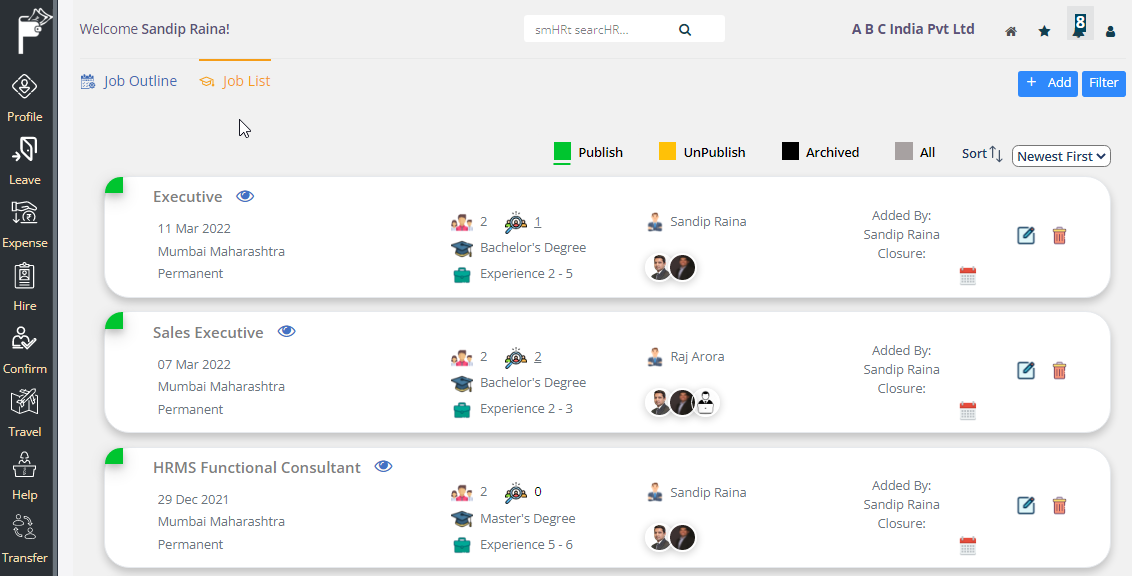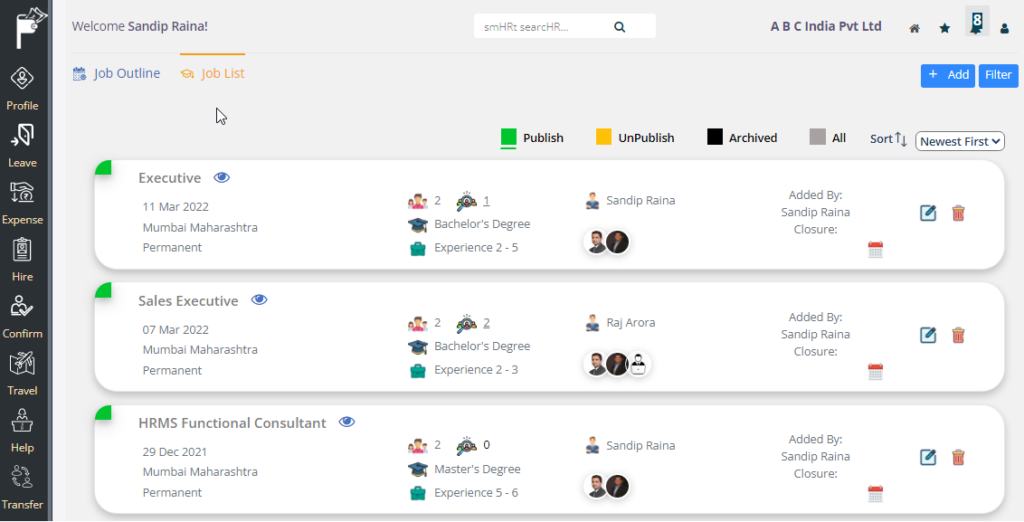 Latest News Section – Dashboard
The Latest News section now supports Rich Text Formats (RTF). You can add text with the following parameters:
Colours
Fonts
Hyperlinks
Alignment
Timestamp
other features supported by RTF

Present & Absent count and Percentage – Attendance Dashboard
The Attendance Dashboard will show the attendance details with the absent and present count. It can also show this data in a percentage format.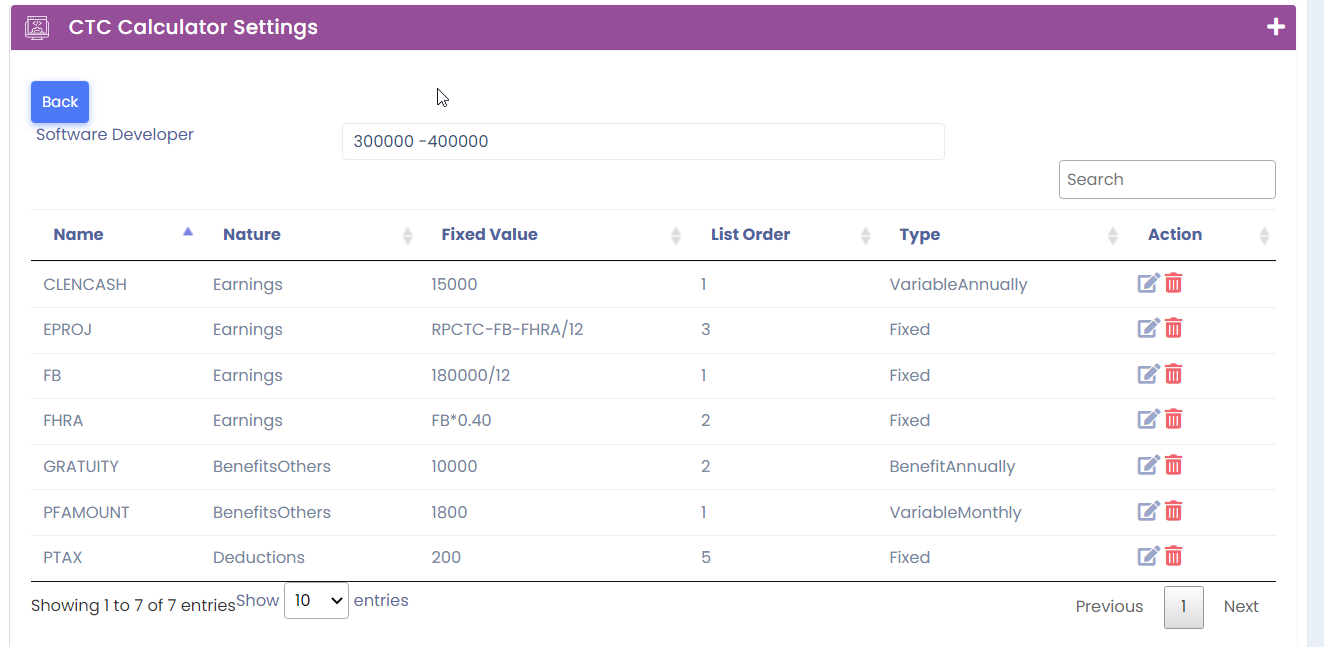 CTC Calculator – Recruitment Module
You can configure the formulae for individual job profiles and create different templates for the same.
Based on these templates, the system will provide the bifurcation of the employee's salary as soon as you enter the CTC amount. This bifurcation can also be sent to the candidate via email.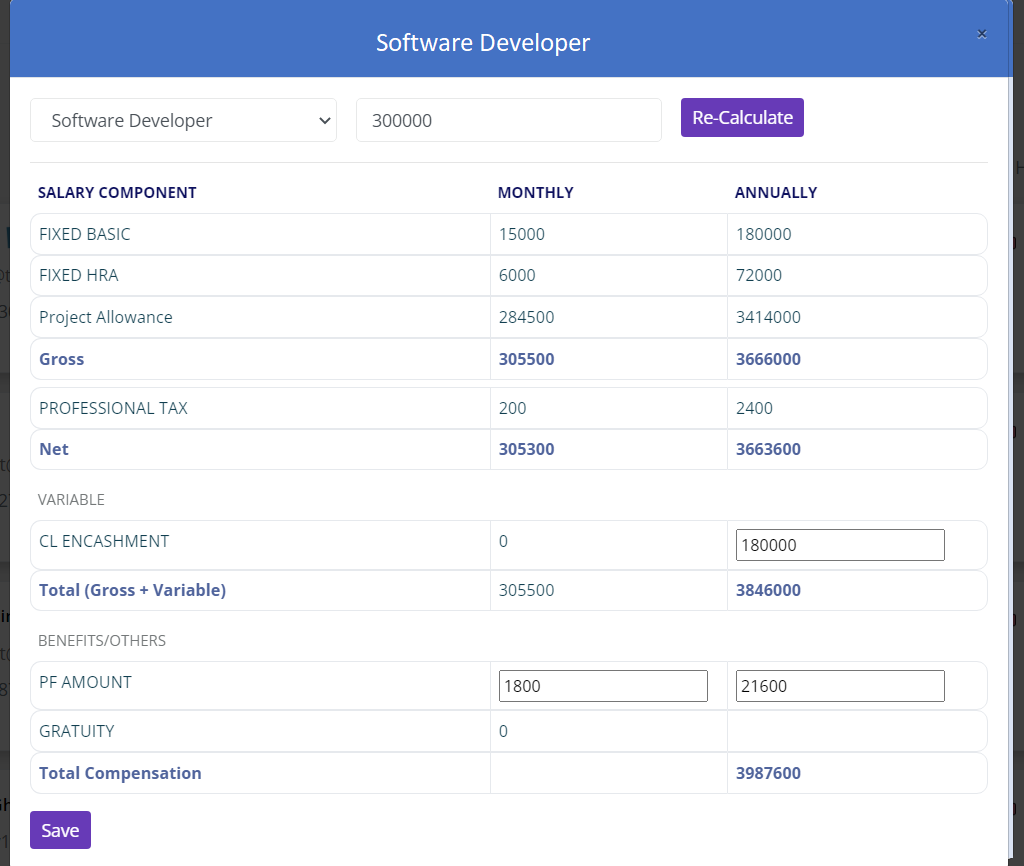 Employee's Remarks after final Manager Rating – Appraisal Module
The HRs can enable comments from the employees after the final Manager rating is provided during an appraisal process. These remarks would be visible to the Manager and the Admin.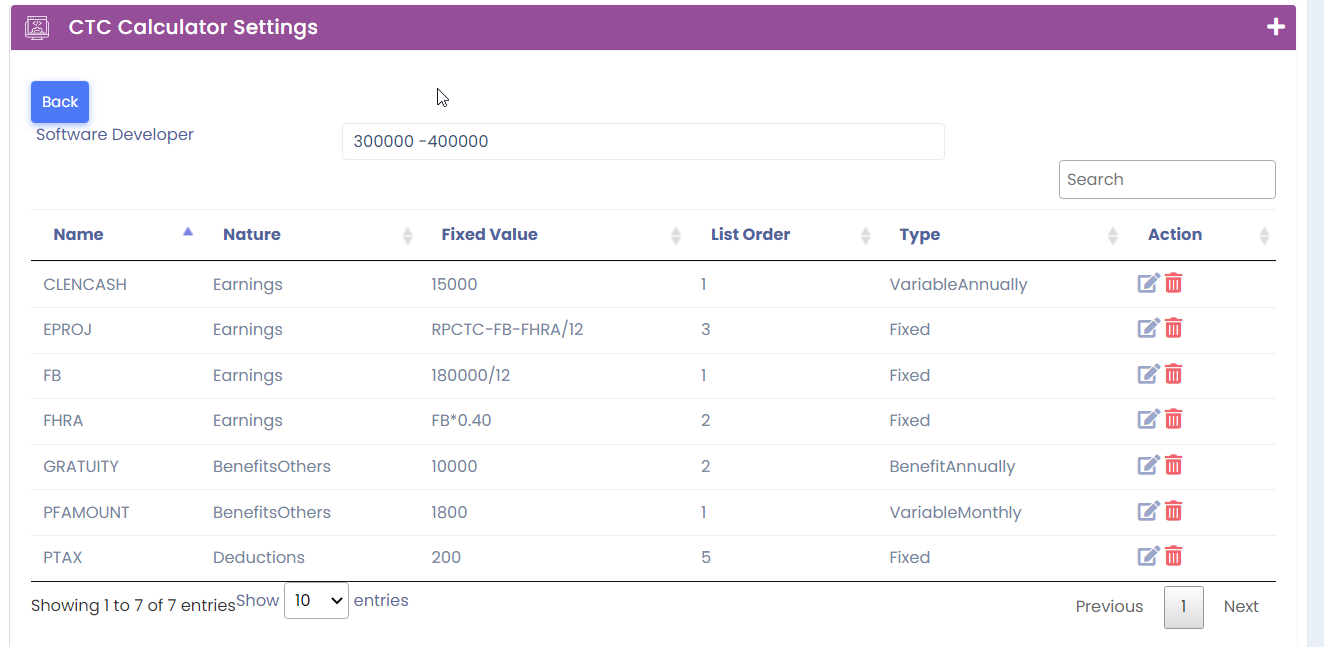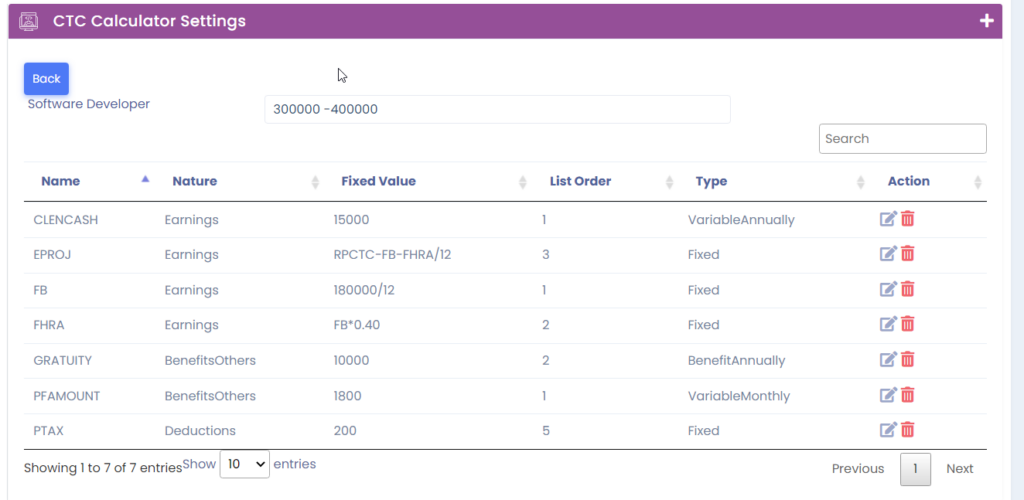 Payslip Email Log with Retry and Download option – Payroll Module
We have enabled Email Log to understand whether the system sent the payslip to the employees, and you can even resend it (in case of email failure) using the handy 'Retry' button.
We have also provided a 'Download' button to download the Log for better analysis.


Summary
We are excited to highlight these new developments for improving the user experience of Pocket HRMS.
Feel free to provide your valuable feedback on these new features by mailing us at support@pockethrms.com.