Reading Time:
3
minutes
Introduction
HRs can update the employee's details in Pocket HRMS. Additionally, whenever the employees request any change or new data update, it is the responsibility of the HR to verify it and accept the changes or update.
In this blog, we will look at the HR update process.
How to update Employee Basic Details from the ESS?
1. Log into the ESS Portal and you will be greeted by the familiar dashboard.
2. Click on the 'Profile' menu item to the right side of the screen.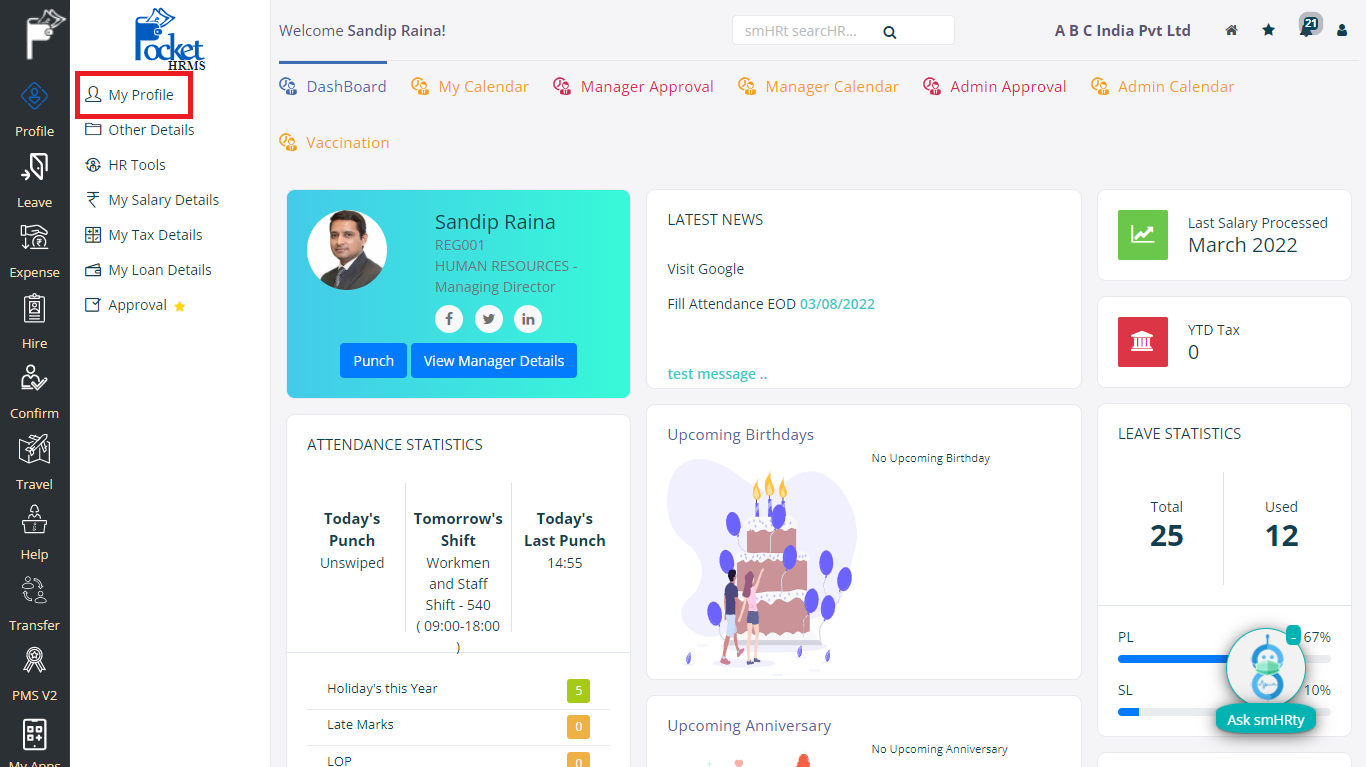 3. Here, you can view 3 different tabs, namely, Employee Details, Personal Details and Additional Details.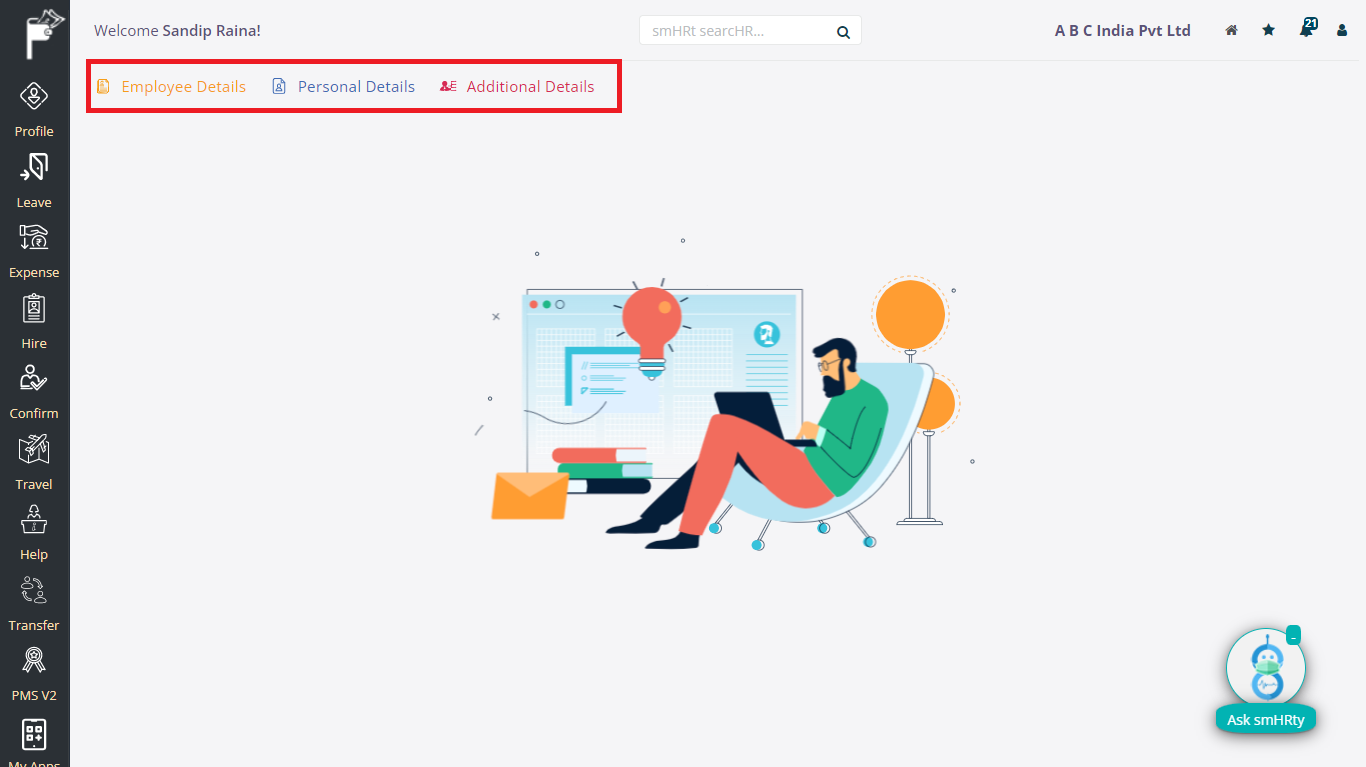 4. The employee's basic details like father's name, birthdate, marital status, department, designation, date of joining, etc. are visible under these tabs.
5. You can select any tab to view the corresponding details and change or add the details as per your requirement.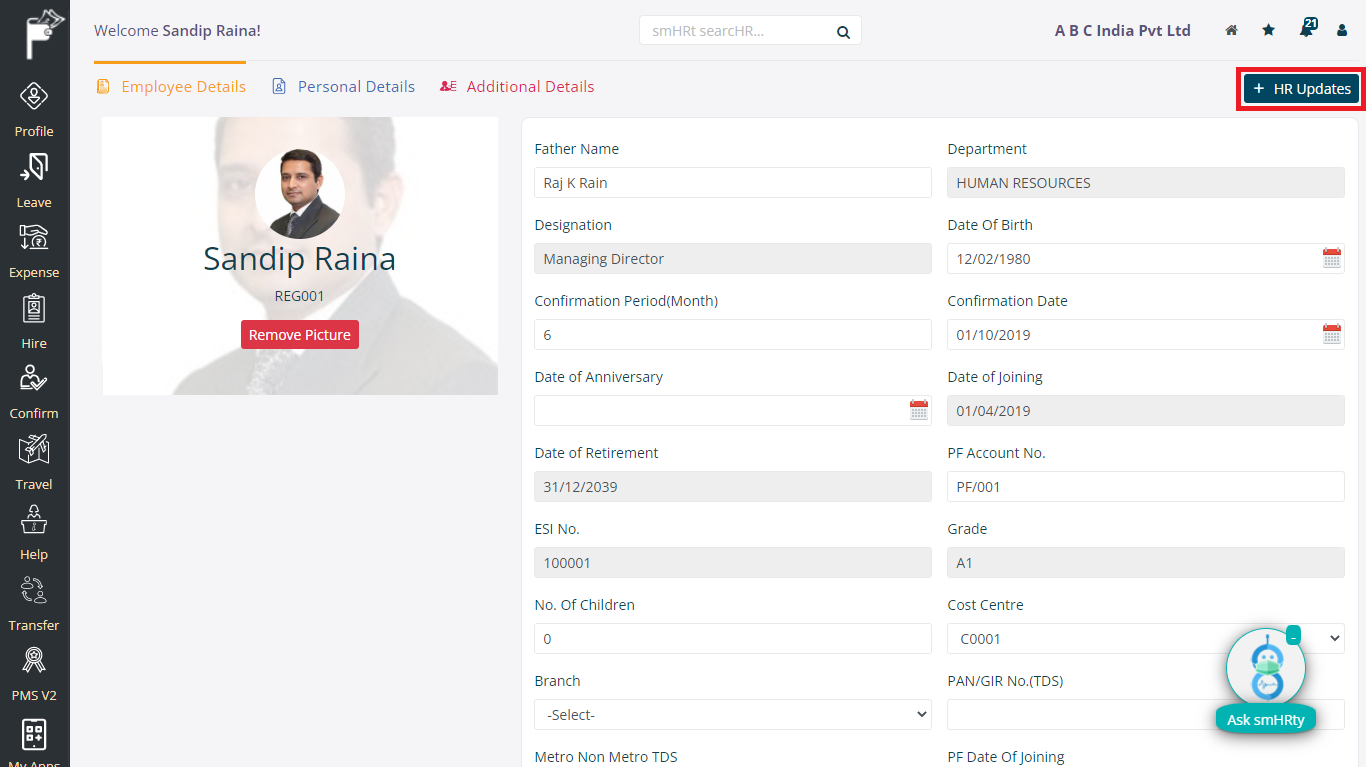 6. The HR will receive the change request, whenever you make any changes.
7. Note that there is a '+HR Updates' button to the right side of the screen. On clicking it, you will be able to see all the pending updates with the HR.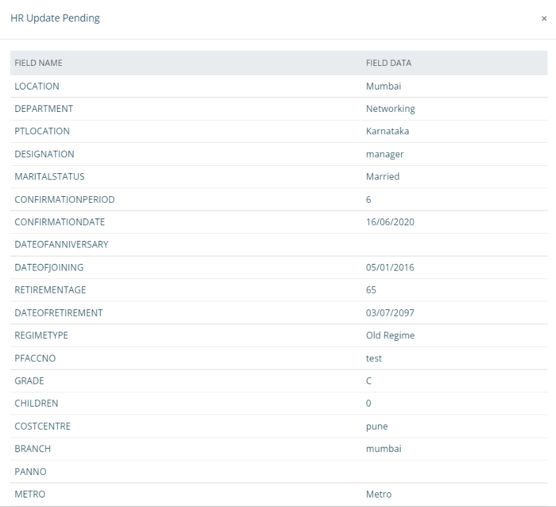 How to accept the changes requested by the employees?
1. The HR would be able to view the details updated by the employee. It is visible to the HR under the Employee Approvals HR Updation page.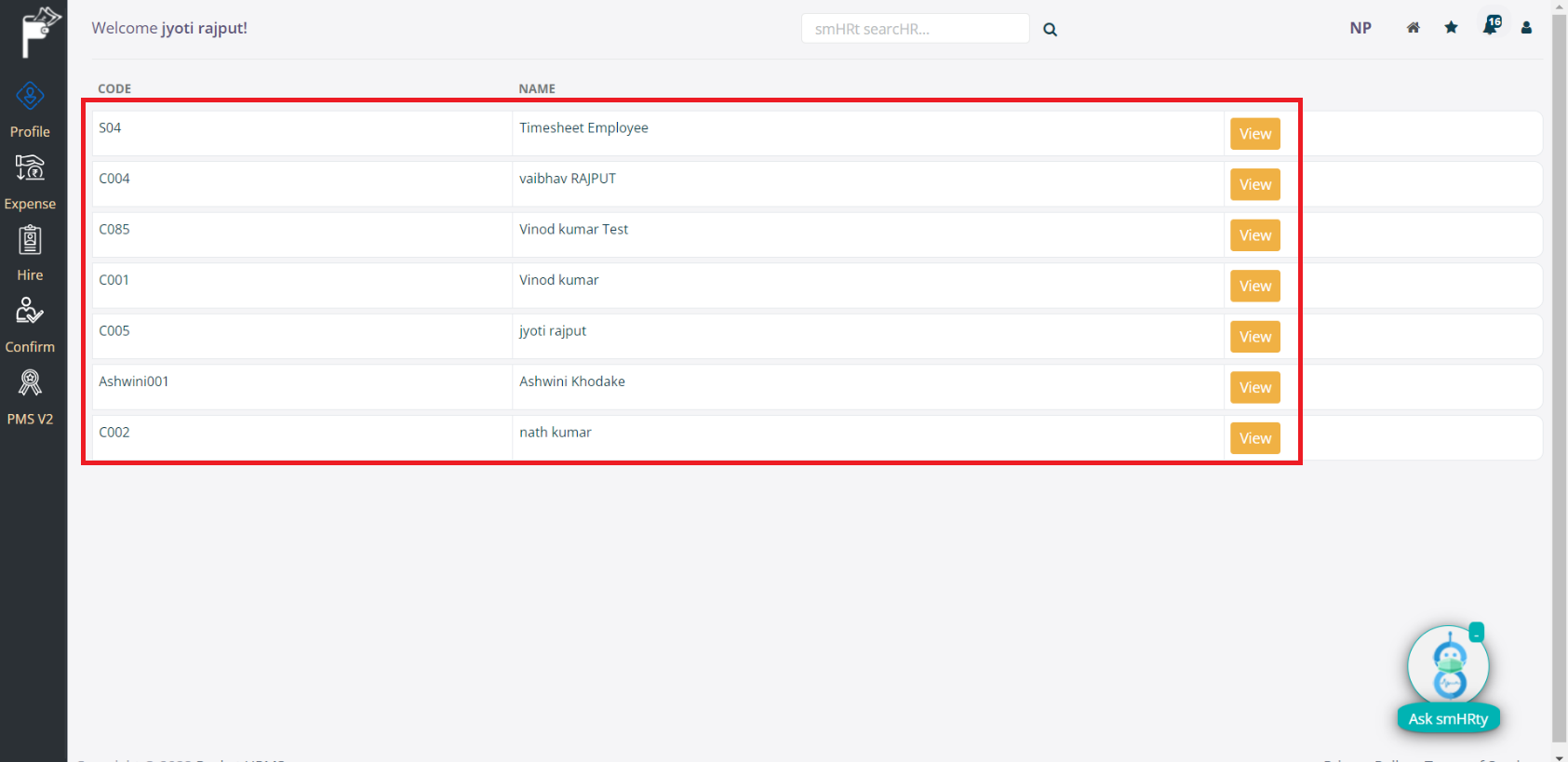 2. On clicking the 'View' button, you will be able to view all the details that the employee has updated. You can select the radio buttons marked 'Accept' or 'Reject' against each entry to accept or reject the changes respectively.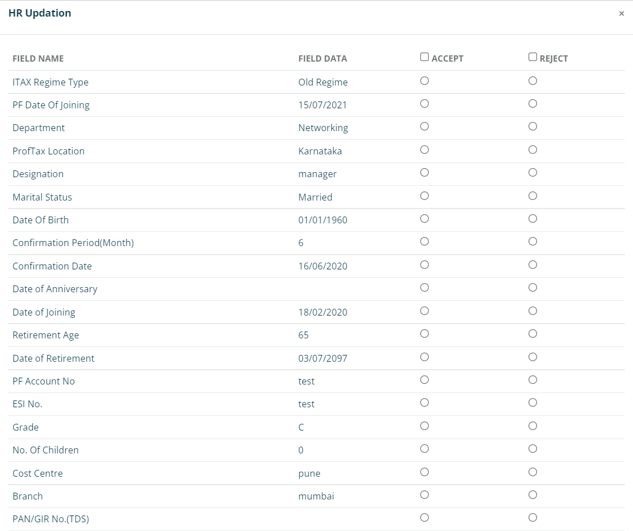 3. Once you have marked each entry, click on the 'Update' button. The changes will reflect on the employee's ESS Portal.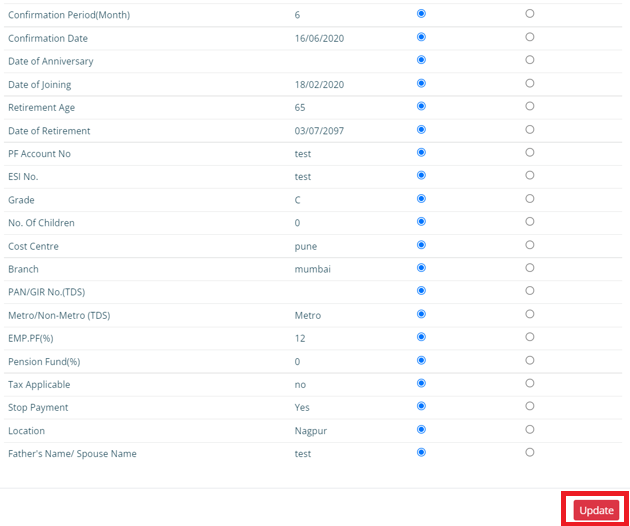 Conclusion
By following the steps above, the employees can edit and update their details and the HR can view these updates on their ESS portal. The HR can choose to either accept or reject the changes.
As a result, Pocket HRMS makes the process of entering precise employee data as well as maintaining it easy for the HR department.
For viewing more step-by-step guides on Pocket HRMS, click here.