Reading Time:
2
minutes
Introduction
The objective of this module is to let the employee claim various expenses incurred during their day-to-day life in an organization. These expenses can be uploaded using the expense module. Different formats of files are acceptable in this module as expense proofs, without any file limitation. The claim entries can be made through the ESS portal or the Pocket HRMS mobile app.
In this blog, we will look at the expense module and the expense claim and reporting process.
Expense Claim
Pocket HRMS allows the user to claim multiple expense simultaneously. You can select multiple types of expenses. The employee can view the transaction number and add the invoice details and vendor name while submitting an expense claim.
On the Expense screen, we have the option of adding the 'Expense Amount'. This amount is set by the Admin who can set a threshold amount for auto approval. Cost centers can also be mapped in this module.
Specific expense amount thresholds can be assigned to specific employees, which helps them make the claim entries by checking the remaining amount.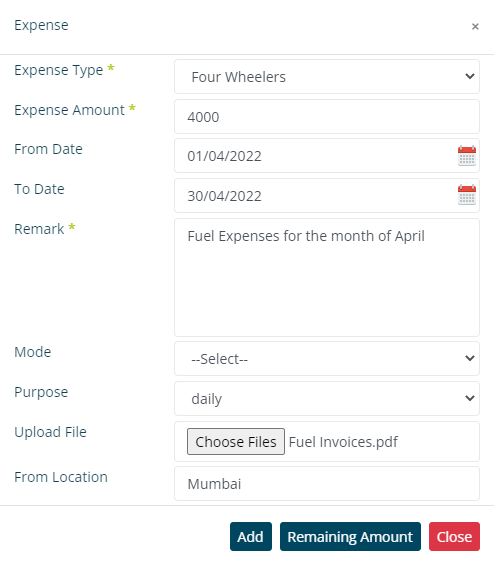 Any type of file format is acceptable while uploading the invoice proof. The employee has the right to choose the mode and purpose for the mentioned expense type.
Manager/Finance Approval
The manager has the rights to approve or reject the total claim amount. They may also modify the claim amount if required. They can download the attached invoice proof to verify the authenticity of the claim and add any remarks while approving or rejecting the claim.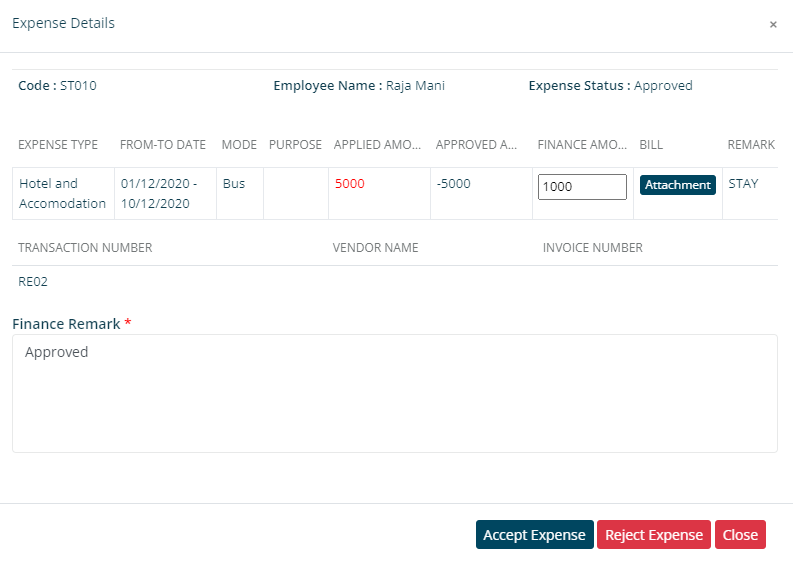 Reports
The employees, managers and the finance manager can download the reports from Pocket HRMS expense module. The employees can see the pending and approved status again their expense claims. The manager has the rights to view the team's report along with the attached invoices. In these reports, the manager can view the claimed and approved amounts too.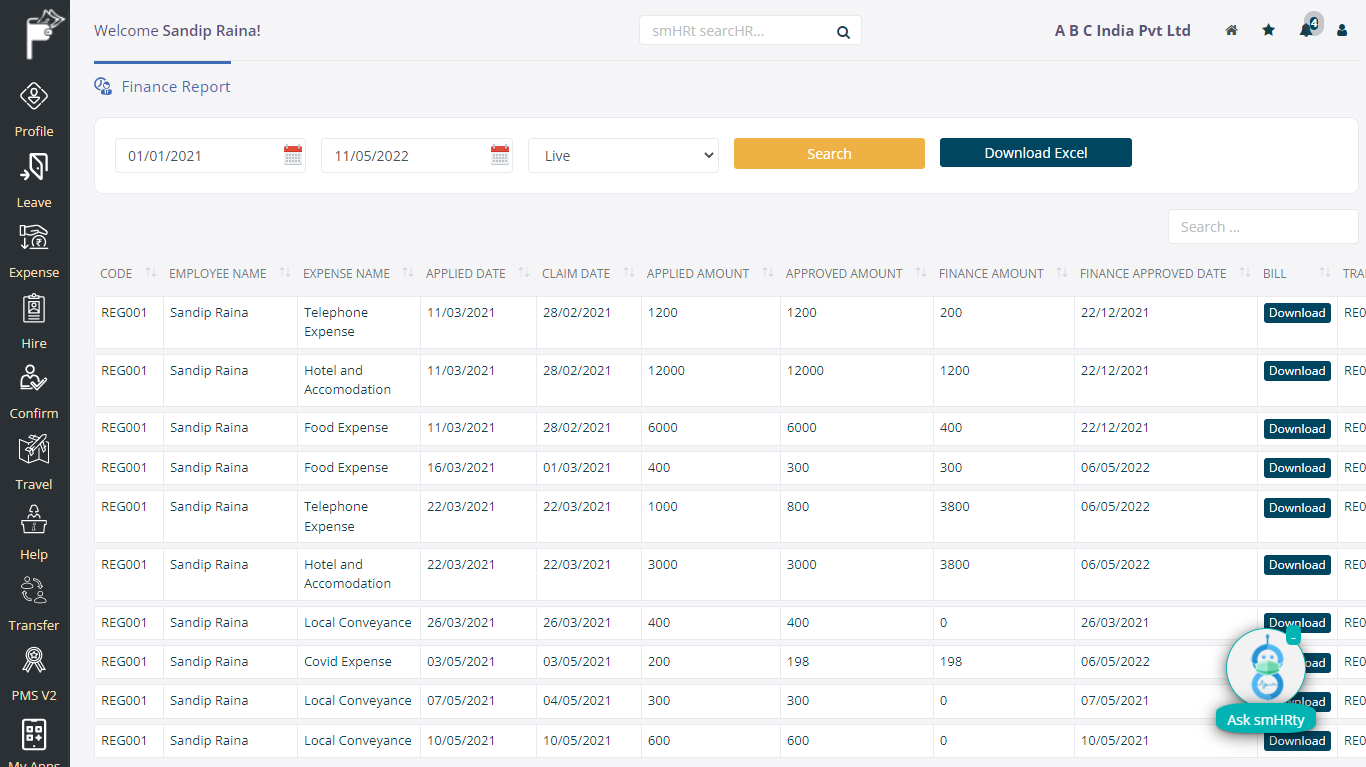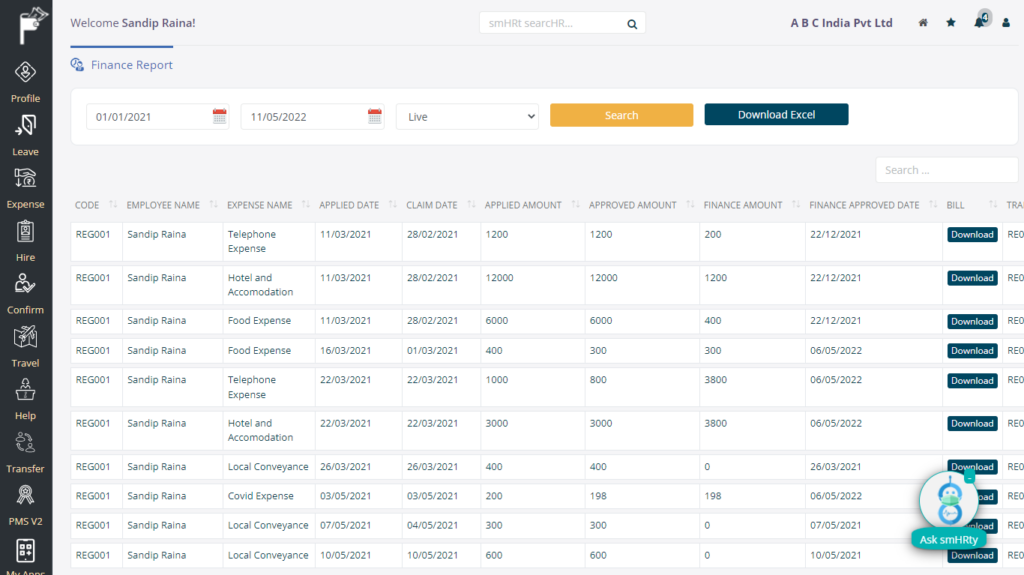 Conclusion
By following the paths above, you can submit expense claims with proofs in the expense module. The manager can view the details and approve or reject the request as well as edit the claimed amount. Finally, the employees, managers and the finance manager have the option to view their reports.
As a result, Pocket HRMS makes the process of expense claim and approval streamlined and transparent for all parties involved.
For viewing more step-by-step guides on Pocket HRMS, click here.